Just Error Lose Their Opening Match At EPIC League
Just Error open up their EPIC League campaign with a loss.
mudgolems beat them 2-1 as Just Error a little out of coordination and practice at certain points in the game.
Just Error play their next match against Na'Vi on November 14.
Two teams who made their way through the closed qualifiers clashed yesterday in the last match of the opening day of EPIC League. The star-studded stack of Just Error who had a fantastic start to their journey by beating Yellow Submarine, could not replicate their performance yesterday as they got defeated by mudgolems 2-1. 
RELATED:  Just Error Books A Spot In Division 1 Of EPIC League
Just Error Begin With A Loss At EPIC League
Just Error, comprising the ex-VP gang and SumaiL, could not deliver the performance they are known for. Although individual performances looked strong at some points, team synergy and coordination seemed to fall a bit which rapidly turned the tide into the other's team advantage in such high calibre Dota 2 matches. 
Game 1 saw a well-rounded draft from both sides as the teams looked to play around their cooldowns and item timings. The match was equally poised at 20 minutes and either team looked set to get a 1-0 lead. Some mistakes by Just Error began to happen as a couple of heroes kept getting picked off, owing to mudgolems's aggression as they always played together. Just Error was pushed to the backfoot and they had to resort to split pushing as their teamfight proved to be inferior now. They relented, pulled off a couple of high ground defences but mudgolems was on point in their execution as they ended the game in 42 minutes. 
Game 2 saw Just Error bouncing back as SumaiL and RAMZES666 deliver strong performances on Morphling and Nature's Prophet respectively. Both of them farmed cautiously but effectively as the enemy team had the natural counters to them. SumaiL even picked up a Blink Dagger to evade the incoming Ice Blast from Ancient Apparition and also to pick off the backlines. Just Error grew too tanky and strong to get killed and ran over the side of mudgolems to take the game in 38 minutes. 
Just Error pulled off a surprise last pick as SumaiL was drafted a mid Rubick in Game 3. The plan never really fell into its place as they got demolished by the cores of mudgolems. mudgolems played fantastically, they knew when to fight and they knew when to reset and go back to farming. They did not let the game go long because of the threat of RAMZES666's Spectre and easily ended game 3 in 33 minutes to take the series 2-1.
Just Error has opened their EPIC League campaign with a disappointing loss as they seemed to lack practice as a team. With all the stars they have on their squad, one can surely expect Just Error to come back stronger in their next matches as they get more accustomed to playing together in high pressure games. 
RELATED:  OG Start Off Their EPIC League Campaign With A Disastrous Loss
Just Error's next match will be against a resurgent side of Na'Vi on November 14.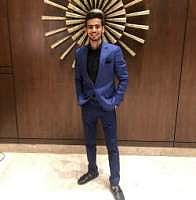 Rakshak is an undergrad, an inquisitive person who likes to acquire information and knowledge of varied sectors in esports. However, his current focus is specifically on Dota 2.