VP.Prodigy Sign gpk To Their Roster
gpk leaves Gambit Esports to officially join VP.Prodigy.
gpk stood in for VP.Prodigy at OGA Dota Pit S3 where the team reached the grand finals, defeating teams like Nigma, Liquid and Alliance.
VP.Prodigy have a very young but talented squad and need one more player in the support role to finalize their roster.
Upcoming superstar mid lane player, Danil "gpk" Skutin has officially joined the youth squad of Virtus pro- VP.Prodigy. Having delivered a strong and convincing team performance at the OGA Dota PIT Season 3: Europe/CIS where he was called to stand-in, gpk seems to have impressed the management of VP.Prodigy. 
gpk Joins VP.Prodigy
gpk helped the VP.Prodigy roster reach the grand finals at the OGA Dota PIT Season 3: Europe/CIS. CIS veteran, Ilya "Lil" Ilyuk also stood in for the team at this tournament. They were able to outplay the top dogs of Europe Dota like Nigma, Liquid and Alliance but lost to Team Secret in the finals. 
RELATED:  Lil and gpk Join VP Prodigy For OGA DotaPit Season 3: EU/CS
gpk replaces Rostislav "fn" Lozovoi who left the roster a week back to join SoNNeikO's stack of 'Live to Win.' gpk has been standing in for a number of teams like HellRaisers, Team Spirit and Evil Genuises since his former organization, Gambit Esports went inactive following a disappointing last place finish at ESL One Birmingham 2020 - Online: Europe & CIS. gpk joined Gambit Esports in August 2019. While the team did fairly well in 2019, 2020 proved to be a dismal year for them which resulted in them going inactive. Recently, Gambit Esports announced their new roster as well. 
RELATED:  Gambit Esports Undergo Big Roster Changes
Virtus.Pro's CEO, Sergey Glamazda, stated upon signing gpk,
"Danya is not just a prospective player, he has already proven himself on the professional stage. In addition, he performed well as a stand-in at the OGA Dota Pit Season 3. Even better is the fact that Danya will join a roster with like-minded people with whom he had already established personal contact, which is very important because compatibility and teamwork in Dota 2 are two of the key factors that affect the results."
gpk is considered one of the most exciting and talented mid players in Dota 2 currently. With such a young but extremely gifted squad on deck, we can witness some electrifying Dota 2 action by the young guns of VP.Prodigy. The average age of their players is just 19 and they still have one prodigy spot left to fill in the support position. Illias "illias" Ganeev who is on the inactive roster of Na'Vi is being speculated to be the final member of the squad
RELATED:  VP Prodigy Might Be Signing gpk and illias
VP.Prodigy's Current Roster:
Egor "epileptick1d" Grigorenko

Danil "gpk" Skutin

Dmitry "DM" Dorokhin

Vitaly "Save-" Melnik

TBD
With Virtus.Pro's main roster going inactive before the start of ESL One Germany 2020 and rumours surrounding a new Dota 2 superteam in the making, featuring SumaiL and current Virtus.Pro members of Ramzes, No[o]ne, Solo, we could see this young squad of VP.Prodigy replacing the mains squad at the upcoming  EPIC League.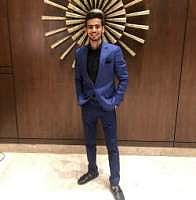 Rakshak is an undergrad, an inquisitive person who likes to acquire information and knowledge of varied sectors in esports. However, his current focus is specifically on Dota 2.