Team Liquid Are Your ESL One Germany 2020 Champions
Team Liquid defeat Na'Vi 3-1 in the grand finals to win ESL One Germany 2020.
Team Liquid win their first event since joining the organisation. Also, this is the first significant win for their players in three years of playing as a team.
Captain iNSaNiA is voted the MVP of the tournament.
It is better late than never! Indeed. Team Liquid has proven it by winning a championship title for the first time since they were hired by the organization in October 2019. They take first place at ESL One Germany 2020 and a handsome sum of $150,000 by defeating Na'Vi 3-1 in the grand finals. Their captain, Aydin "iNSaNiA" Sarkohi, also takes home the Mercedes-Benz MVP award. 
RELATED:  Team Liquid Ends Team Secret's Reign of Terror
Liquid Register Their First Significant Title Win
After a decent group stage result, Liquid was knocked down to the lower brackets by mudgolems. They, then had a spectacular lower bracket run as they defeated Nigma, Vikin.gg, European powerhouse Secret, mudgolems and then finally were set to face a resurgent Na'Vi.
In Game 1, Liquid got the Faceless Void for miCKe which is being first phase banned by almost every team. They also gave Boxi his signature Slardar and picked up a mid Viper which was great counter to Na'Vi's heroes. Na'Vi seemed to have been out drafted as they got ran over in the laning phase. Liquid constantly hunted down enemy heroes and allowed no room for Na'Vi to come back. The game ended in 30 minutes with a scoreline of 31-5 in favour of Liquid.
Game 2 was more of a similar story as Liquid played the laning phase amazingly well. Like many other games, Taiga was handed over the offlane position for the game on his signature Enigma while Boxi played a roaming Tusk. Na'Vi did not have the answers to Liquid's aggression and the high mobility of their heroes as they got demolished in another 30-minute game. 
Na'Vi pulled back things in Game 3 as V-Tune carried them with an insane performance on Lifestealer. Na'Vi had the networth lead for the entirety of the game but MiCKe was able to extract out the farm on Spectre with the help of Io. Despite this lead, Liquid never looked out of the game as they always managed to get counter kills. Being the only strong hero for the team, MiCKe was focussed heavily in the teamfights. Once he was dead, V-Tune could clean up the rest of Liquid's heroes. The game ended in 45 minutes in favour of Na'Vi.
With one loss away from losing the championship title, V-Tune did not let the pressure kick in as he looked all confident with an Anti Mage- a hero that has failed miserably in the past in decider matches. Na'Vi lost their mid and offlane matchups as they seemed to go all-in with V-Tune's Anti Mage. He had a great laning phase and looked like he could carry his team to level up the series. But V-Tune seemingly, in a greedy attempt to Manavoid qojqva's almost 0 mana Storm Spirit, jumped in a couple of times but only got initially stunned or silenced which put Na'Vi further behind in the game. MiCKe was equally strong as the Anti Mage as he went for a Battlefury build while Boxi was playing a natural counter to the AM- Legion Commander. Liquid snowballed really hard after probably, V-Tune's only mistakes in the tournament to close out the series 3-1 and crown themselves as the champions of ESL One Germany 2020.
This victory not only marks the first win for the organization of Liquid with these players but also is the first major win in three years of sticking together for iNSaNiA and Co. Their only other notable win was at DOTA Summit 10 which was a Tier 2 event. But this triumphant has come against the top teams in Europe/CIS as they seemed immaculate in their performances and decision making. Liquid has certainly evolved as a team in this era of online Dota 2 and they will look to continue this form into next tournaments. 
RELATED:  Na'Vi May Sign FlyToMoon Permanently If They Reach the Playoffs At ESL One Germany
Na'Vi, on the other hand, had their own underdog story as nobody expected them to even reach Top 4, let alone the finals. Their players were picked up the Na'Vi club in late September on a trial phase and they have reciprocated the organization with a string of successful performances. With such a great showing and as being ascertained by various sources, they will soon be permanently signed by the Ukrainian club.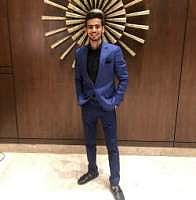 Rakshak is an undergrad, an inquisitive person who likes to acquire information and knowledge of varied sectors in esports. However, his current focus is specifically on Dota 2.