Team Secret Dominate Liquid To Reach The Playoffs At ESL One Germany 2020
Team Secret beat Team Liquid 2-0 to become the second team to reach the playoffs at ESL One Germany 2020.
They are unbeaten in the league as of now as they won their series 2-0 against Tempo Esports, Yellow Submarine and Liquid.
Team Secret will have a week off now as the playoffs begin on October 23.
In yet another massacre of enemy heroes, Team Secret was at its usual best as it stomped Team Liquid 2-0. With this, Team Secret has become the second team to reach the playoffs at ESL One Germany 2020 after Alliance who beat OG yesterday. They are on a flawless run this league as well as they have won all their series 2-0. 
RELATED:  Alliance Beat OG To Qualify For The Playoffs At ESL One Germany 2020
Team Secret's Sheer Dominance Continues at ESL One Germany 2020
Team Secret secured a berth in the playoffs as they won all their initial 3 series in the swiss-format group stage of ESL One Germany 2020. As usual, Team Secret looked a little rough in their first game of the tournament against a relatively new team, Tempo Esports as the latter put up a strong performance but Team Secret's defiance was very hard to be challenged. After that, Team Secret has decimated its opponents, beating Tempo Esports and Yellow Submarines 2-0. 
They played against Team Liquid, who had also won their both matches, for a place in the playoffs of the tournament. 
Game 1 was a tale of two Strats as Team Secret went in with a Drow Ranger strategy while Team Liquid chose to grab an off-meta Io-Gyrocopter combo. For the umpteenth time, Team Secret came out stronger from the laning phase and started pushing early with their advantage. Team Liquid had a mini-comeback in between the game but that only delayed the inevitable from happening as Team Secret took game 1 in 41 minutes.
In Game 2, Team Secret trusted the Drow Strat again as they have had a 100% win record with the hero in the current patch. Team Liquid had an unorthodox draft with a safe-lane Storm Spirit-Io. Surprisingly, Team Liquid won this lane with some good rotations from Taiga's Earthshaker but unfortunately lost both the other lanes. Nothing new or exciting happened further as Team Secret cruised to victory after getting the initial items on their cores and took the series 2-0.
Alliance and Team Secret are the two teams who have qualified to the playoffs. Tempo Esports and EXTREMUM have been eliminated from the event as they lost all their 3 initial series. So, 6 more teams out of the remaining 12 will join Alliance and Secret to finalize the 8 teams who compete in the playoffs. 
RELATED:  Puppey Talks About Team Secret's Attitude Towards Losing
Round 4 is scheduled for October 17-18 with the following matches.
Team Secret continues to showcase its indomitable strength and steel will to always win matches. It looks like they are hungry to win more and more after every single series. For now, they will have to satisfy their hunger through food only as they have a week's break before they play their first match in the playoffs.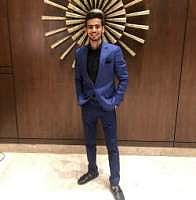 Rakshak is an undergrad, an inquisitive person who likes to acquire information and knowledge of varied sectors in esports. However, his current focus is specifically on Dota 2.