Lil States That HR Can Defeat Any Team Except Secret & OG
In a post-match interview at ESL One Germany 2020, Lil stated that HellRaisers can beat any team except Team Secret and OG.
He also stated that KingR was performing well as a position 5 player after the team tried 3 different players in 3 series.
Hellraisers will need to win both of their remaining series to qualify to the playoffs.
Support player for HellRaisers, Ilya "Lil" Ilyuk, a person who has gained notoriety for criticisms by and against him, told in a post-match interview that his team, HellRaisers was capable of defeating any team besides Team Secret and OG. He also appreciated his team's current performance.
RELATED:  OG Mocks Lil after Beating him to Qualify for the ESL One LA Major
Lil's Statements On HellRaiser's Performance
Lil was called on a post-match interview after HellRaisers won its do-or-die series against Tempo Esports.  When asked about if KingR would be a more stable player in the squad (considering HellRaisers played 3 different position 5 players in their 3 series at ESL One Germany 2020) Lil replied, 
"Yeah I think so, we have tried out 2-3 different players but the outcomes have not been favourable. And the last series, we played with a coach who doesn't play Dota frequently. Now, we played with KingR because he is free and it feels okay now as we played better than the last games."
When asked about the in-game calling from captain Nix and his moves being "aggressive", Lil said,
"Yes, that is his way of playing, he likes to make space and doesn't like picking up hard-cores. You said that he is leading, yeah that is true. If you were to talk about all the 3 matches, actually he is sick as he has problems with his stomach so, in the second game that we lost, he couldn't play properly."
Finally, Lil was asked about how confident they were moving ahead in the tourney, considering KingR's good performance as well to which he replied,
"Yeah, I think we are confident. If I talk about my team's performance, I am pretty sure we can beat any team except for Team Secret and OG in our present form. It is more about the draft as discussed earlier. If you have a good draft, you can win against any team and you can lose to any team like Tempo Esports or Wimstrike in case of a bad draft."
Lil who recently changed his nick to LIL ME ALONE was acquired by HellRaisers on October 6. He has certainly put forward a bold statement in respect to the Team Secret and OG one, considering there are also other strong European teams like Team Nigma, Alliance and Team Liquid. 
RELATED:  HellRaisers Sign Lil to finalize its Dota 2 roster
Only time will tell how HellRaisers match up against the other teams in the tournament as they play their next match on October 17/18. With just a single win out of 3 series, Lil and Co. will have to win both their remaining series in order to qualify for the playoffs.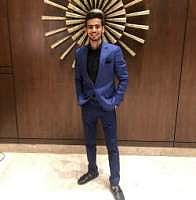 Rakshak is an undergrad, an inquisitive person who likes to acquire information and knowledge of varied sectors in esports. However, his current focus is specifically on Dota 2.