Alliance Beat OG To Qualify For The Playoffs At ESL One Germany 2020
Alliance has beaten OG 2-1 to become the first team to qualify for the ESL One Germany playoffs.
Alliance will have a week off as the playoffs begin on October 23.
OG needs 1 win out their 2 remaining series to qualify for playoffs and play their next match on October 17/18.
In what was a very exciting contest between two powerhouses of the European Dota 2 scene, Alliance emerged as the stronger and better team as they beat OG 2-1. With this, Alliance becomes the first team to reach the playoffs at ESL One Germany 2020 after winning all their 3 series in the Swiss group stage. 
The second team to reach the playoffs will be determined today as Team Liquid takes on Team Secret.
RELATED:  Team Secret & OG Exhibit Masterclasses At ESL One Germany 2020
Alliance's Win Over OG at ESL One Germany 2020
The series between Alliance and OG was a very hard-fought one, but in the end Alliance got the better of OG to secure a place in the playoffs of the tournament. Coming into the series, OG and Alliance were tied up at 2 wins each. The group stage of ESL One Germany 2020 is being played according to a modified swiss-format in which 3 wins will lead to a playoff berth while 3 losses will send a team packing. 
RELATED:  ESL One Germany 2020: The Modified Swiss Format Explained
Game 1 was a one-man show by MidOne as he went berserk on an empowered Phantom Assassin. OG picked up all the items on the other heroes as well that buffed up the Phantom Assassin and she leapt upon her enemies, critting and shutting them down.MidOne was supplemented by Ceb as he played exceedingly well on an unorthodox offlane Lina.
OG drafted the same heroes from the first game with only Ceb playing Silencer instead of Lina. But this time, s4 and Co. were ready as they drafted Nikobaby his signature hero- Morphling. Their preparation looked on point this time as they provided no room for MidOne to get fat on the empowered Phantom Assassin. An Earthshaker-Morphling combo was able to secure Game 2 for Alliance as the series levelled up 1-1.
In the last game, Alliance came up with the deadly global strat of Zeus-Faceless Void-Nature's Prophet as they looked to constantly hunt for enemy heroes. Though OG was able to stall out the game for a little bit because of an Arc Warden split pushing and a persistent threat of a Black Hole by Ceb's Enigma, Alliance was immaculate in its gameplay and finished the game off before any of the above could be a massive threat. 
Some drafting and some item choice concerns seem to be behind OG's loss as per the ESL panel. Topson chose to build a second item Crystalys on Invoker in the second game and rushed Octarine Core on Ember Spirit in the last game. 
Also, Alliance has had the better of OG in recent times as this victory marks Alliance's third consecutive series win over OG. 
Alliance, becoming the first team to reach the playoffs, will have a week off as the playoffs begin on October 23. For OG, they will have to win 1 out of their next 2 remaining series in order to qualify for the playoffs and will play their next match on 17/18 October.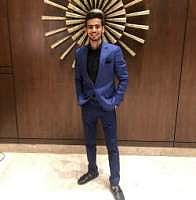 Rakshak is an undergrad, an inquisitive person who likes to acquire information and knowledge of varied sectors in esports. However, his current focus is specifically on Dota 2.