Na'Vi Mid Iceberg Talks About Dota 2 Scene In India And SA
Na'Vi's Midlaner Iceberg talked about the competitive scene in South America and India in an interview with Dota 2 Maincast.
He stated, "Valve could have taken at least $ 3 million from the TI prize pool and distributed it to online tournaments for 2020."
Recently, other Russian talent and coaches had also expressed their displeasure with Valve's lack of support,
In an interview with the Russian Dota 2 Maincast studio, Na'Vi's midlaner Bogdan "Iceberg" Vasilenko talked about the overall Dota 2 scene in South America and India. Iceberg highlighted how some of the regions have suffered from the ongoing pandemic and also talked about how Valve could equally allocate funds to various regions to help these underserved regions.
RELATED:  Na'Vi May Sign FlyToMoon Permanently If They Reach the Playoffs At ESL One Germany
Iceberg's Statements On The Crumbling Dota 2 Competitive Scene 
In an interview with Maincast studio, Iceberg who is playing under the Natus Vincere banner on a trial basis said,
"If I were Valve, I would take at least three million from the TI prize fund and simply distribute it for this year to all the tournaments. That would be enough for each region. Three million would be enough for all regions. And for the majors these would be even a million, half a million each. Just at least distribute it to the regions that cannot survive. I remember going to Peru in 2017, where people live "Dota". I leave the hotel wearing slippers for a clean smoke, and the cab driver in the middle of the road just stops, everybody is waiting for him, he comes out just to take a picture. And I was in Mumbai too, people really love Dota 2, but they get hammered. So, when ESL held a tournament in Mumbai, it was a celebration for them, just like in Peru."
Iceberg is one of the few players who has put forward his opinion regarding the current state of the Dota 2 professional scene.
In recent times, a number of Russian talent and coaches have openly criticized Valve's lack of support to the competitive scene in various podcasts and interviews.
Russian Commentators NS and Maelstorm, in late September,  had spoken about the future of Dota 2 and LoL in the CIS region. According to them, there was a possibility of League Of Legends becoming more popular than Dota 2 in the next 5 years in CIS.
RELATED:  Russian Casters: "In 5 years' time, LoL will be more popular than Dota in the CIS."
Winstrike's coach Ahilles, in a post on Russian social media website VK, had mentioned the urgency with which Valve needed to make efforts for a better competitive scene and urged the Dota 2 community to put a consolidated effort to prevent Dota 2 from dying.
RELATED:  CIS Coach Asks Valve: "Where are the leagues? Why can't you support Tier 1 tournaments in different regions?"
Earlier, Valve had stated that it will support third-party tournament organizers monetarily, to run the professional esports circuit. Valve has now financially supported Movistar Liga Pro Gaming with $45,000 and Beyond the Summit's Dota Summit 13 but they have received criticism from the Dota 2 fraternity for the prize pool provided by them.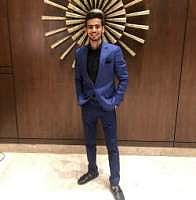 Rakshak is an undergrad, an inquisitive person who likes to acquire information and knowledge of varied sectors in esports. However, his current focus is specifically on Dota 2.