Na'Vi May Sign FlyToMoon Permanently If They Reach the Playoffs At ESL One Germany
Na'Vi may sign the FlyToMoon roster on a permanent basis if they reach the playoffs at ESL One Germany 2020.
FlyToMoon roster is performing under the Natus Vincere banner as part of the trial period.
They stand at 5th position on in group stage table with 1 wins out of 2 series.
According to CIS portal Metaratings.ru, Na'Vi might sign the FlyToMoon roster on a permanent basis if they manage to reach the playoffs at ESL One Germany 2020. 
In September 2020, Na'Vi had acquired the FlyToMoon roster on a trial basis for OGA Dota PIT Season 3 and ESL One Germany 2020 after benching the entirety of their existing roster. 
RELATED:  Na'Vi Signs Full FlyToMoon Squad On A Trial Basis
Na'Vi's Recent Solid Performances After Signing New Roster
FlyToMoon's players under the Na'Vi banner have shown a lot of promise in recent times. In their first tournament after getting acquired by Na'Vi, they were able to secure the 4th position at OGA Dota PIT Season 3: Europe/CIS. They were able to pull off upsets against the likes of OG and Team Nigma in the event. Moreover, Team Nigma was not able to stand toe-to-toe against Na'Vi's aggression and got completely dismantled by them. 
Currently, Na'Vi is playing in ESL One Germany 2020 where they stand at the 5th spot with one series win out of two. They defeated Cyber Legacy comprehensively  2-0 in their first series but lost to Team Liquid 1-2 in a very close contest in their second series. 
The players will be required to win 2 out of the remaining 3 series so as to have a total of 3 series victories to secure a spot in the playoffs of the tournament. With a playoff spot booked, they will be recruited on a permanent basis by the Na'Vi organization. Their next matchup is scheduled against Winstrike Team on October 15. 
ALSO READ:  Leaked Chat Reveals Roster Featuring SumaiL, No[o]ne, Ramzes
At the same time, the fate of the former Na'Vi players stays unknown. Immersion will be playing with SoNNeikO as the latter announced through this VKontakte profile. 
RELATED:  SoNNeikO Teams Up With iLTW in New CIS Team
All others are still on the inactive status of the organization and will probably be released if the current roster manages to reach the playoffs.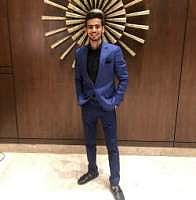 Rakshak is an undergrad, an inquisitive person who likes to acquire information and knowledge of varied sectors in esports. However, his current focus is specifically on Dota 2.