BTS Announces Dota Summit 13 In Collaboration With Valve
Beyond the Summit has announced Online Dota Summit 13 with financial support from Valve.
The tournament is scheduled to happen from October 21 to November 8 in three regions namely EU/CIS, NA/SA and SEA.
This is Valve's 2nd tournament after Movistar Liga Pro Gaming where they have provided help and financial support.
It looks like Valve has finally started to address the backlash coming in from the Dota 2 community regarding the dismal competitive scene. Earlier this month, Valve had let out a helping hand to the South American scene by contributing $45,000 to Movistar Liga Pro Gaming. Now, BeyondTheSummit (BTS) has announced Dota Summit 13 to be held in late October and labelled it to be a "Valve-supported event."
RELATED:  Valve Helps the SA Scene By Contributing $45,000 To Movistar Liga Pro Gaming
BTS + Valve = Online Dota Summit 13 
In a Twitter post by BTS, it introduced Dota Summit 13 as an online event that was supported by Valve. 
The tournament will be played in the three major regions namely, Europe/CIS, SEA and NA/SA.
The event is to span for a little over two weeks from October 21 to November 8. The total prize pool for the league will be $250,000. BTS further mentioned that the open qualifiers for SEA and NA/SA would be held in the upcoming weekend while for EU/CIS, it will be held later. This gap can probably be attributed to any possible clashes with the ongoing ESL One Germany 2020. 
This announcement by BTS will come in as a pleasant surprise for the Dota 2 players and fans, especially in SEA and NA/SA. With a lot of rosters disbanding in these regions because of the dearth of tournaments, this tournament might mark the beginning of the revival of the Dota 2 pro scene. This league is perhaps the one of those that BTS founder, GoDz had mentioned about in a Reddit thread.
RELATED:  BTS Founder GoDz Lists The Upcoming NA/SA Tournaments
In September 2020, Valve stated that a lot of teams, casters, organizers, and fans around the world are not going to have any tournaments to look forward to, based on the current trajectory and that this was their fault for not supporting them enough.
So they reached out to several tournament organizers to offer help and financial support in order to be able to create increased Dota 2 tournaments for the remainder of the year. The first of these tournaments was announced earlier this week when Movistar Liga Pro Gaming announced their tournaments for the South American region.
Dota Summit 13 is the second tournament in what hopefully is a long list of tournaments to be held in the upcoming months.
---
BTS has not mentioned any more details about the tourney regarding the format, invited teams, distribution of the prize pool etc. but it is expected they get rolled out any time soon.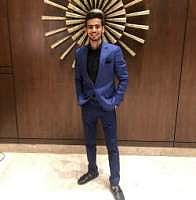 Rakshak is an undergrad, an inquisitive person who likes to acquire information and knowledge of varied sectors in esports. However, his current focus is specifically on Dota 2.