Dota 2 Fans Criticise ESL For The Insane Number Of Ads
Dota 2 fans have expressed their displeasure with the high number of ads being played on ESL's Twitch channel.
According to many users on Reedit, 8 ads of 30 seconds are played together which ruins their viewing experience.
ESL has not provided any official statement regarding this matter.
ESL One Germany 2020 is alive and kicking with 16 teams battling out in a modified swiss-format group stage. OG, Team Secret, Team Liquid and Alliance have come out on top, winning both their series in the first two rounds of the tournament. Amidst all the enthusiasm and the intense action between some top tier teams, one thing that has vexed the viewers is the pointless number of advertisements being played during ESL's tournament stream, particularly on Twitch. 
RELATED:  Team Secret & OG Exhibit Masterclasses At ESL One Germany 2020
Dota 2 Viewers Annoyed With High Number Of Ads
After the tournament kicked off on October 5, many threads have come up on /r/dota2 where a number of people have exhibited their displeasure with the number of advertisements on ESL One Germany 2020's Twitch stream. 
Several Dota 2 viewers have reported watching 7-8 ads constantly without being provided with the ability to skip even one of them. An ad usually lasts for 30 seconds so people likely have to technically wait for around 3 minutes to watch the game. Moreover, almost all these ads are from one sponsor. Since the same ad is being played on a loop during this time period, viewers are irked.
According to the community, their viewing experience is massively ruined if such a large number of advertisements are played. Popular streamer, Janne "Gorgc" Stefanovski also expressed his views regarding this matter in a streaming session. Earlier, there had been a lot of debate during the Omega League if community streamers should be allowed to watch live tournament games. Valve had then stepped in to lay out guidelines to solve the issue. 
RELATED:  Valve Posts An Update on The Competitive Scene and DPC
Now, while reading the above-mentioned Reddit thread, he said that he felt "righteousness" about his take on the streaming issue and the people who defended corporations instead of community figures now must be feeling stupid watching so many ads pop up. He then called out  ESL for having no competition because of their guidelines but still serving the community with just ads. He felt that this is all about money and they are doing nothing to keep the game alive. 
Gorgc's statement of having no competition comes after ESL detailed the community broadcast guidelines for ESL One Germany 2020. It stated that the community streamers who want to cast their games on their channels had to opt for a total 15-minute delay including the DotaTV delay, besides other rules. 
A few streamers from the Dota 2 community have proclaimed that the delay was a little unreasonable. Hence, noticeable streamers like Gorgc, SingSing and AdmiralBulldog have refrained from streaming the tournament games. 
This is not the first time that ESL has come under the fire for their streaming of tournaments. In 2018 as well, when ESL One Genting was broadcasted on Facebook, viewers were really unhappy. After a lot of condemnation from the audience, tournament streaming resumed to Youtube and Twitch in early 2019. 
There has not been any official statement from ESL regarding the hassle of the excessive amount of advertisements being played on their channel. It will be interesting to see if ESL decides to reduce the number of ads to improve the viewer experience.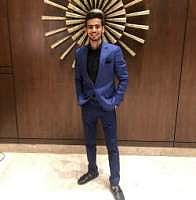 Rakshak is an undergrad, an inquisitive person who likes to acquire information and knowledge of varied sectors in esports. However, his current focus is specifically on Dota 2.