Vici Gaming Fend Off Team Aster To Reach the Grand Finals Of OGA Dota PIT S3
Vici Gaming beat Team Aster in the lower bracket finals to reach the grand final of OGA Dota PIT Season 3: China.
They will face PSG.LGD in the grand finals, scheduled for October 12.
It will be a tough finals for Vici Gaming as PSG.LGD has looked unstoppable in the tournament.
After defeating Team Aster in a gruelling BO3 contest, Vici Gaming has secured themselves at least a silver medal by moving to the grand finals of OGA Dota PIT Season 3: China. They will face off against PSG.LGD in the Grand Finals on October 12 in a matchup that has been dominated by PSG.LGD in recent times. 
RELATED:  PSG.LGD And Team Aster Are on Top At OGA Dota PIT S3: China
Vici Gaming's Road To the Finals
Vici Gaming had a decent group stage result as they finished on the second spot. They dismantled Royal Never Give Up 2-0 in their first series. Their next matchup was a tough one, against PSG.LGD where they put up a strong fight but lost the series 1-2. They faced off against Sparking Arrow Gaming in their final series of the group stage which Vici Gaming won 2-0. 
Being at the number two spot in the group stage chart, they were placed into Upper Bracket R1 where they faced a wobbly looking Team MagMa. The series, as expected, was a one-sided affair for Vici Gaming as they beat Team MagMa 2-0 and moved to Upper Bracket R2.
 A redemption match from the group stages, Vici Gaming was determined to overwhelm PSG.LGD this time. They drafted a cheese last pick Broodmoother for Ren "eLeVeN" Yangwei in the first game as Ori switched to the offlane role. The game was a rollercoaster ride as the networth lead fluctuated between the teams.But, known for his out-of-the-box plays and heroes, Zhao "XinQ" Zixing had some tactics up his sleeves as he picked up an Aghs, a Heart and an MKB on the Support Io. PSG.LGD eventually had sort of 4 cores and they closed out the match at the 46-minute mark. The second game proved out to be a stomp by PSG.LGD as they beat Vici Gaming 2-0. 
Vici Gaming fell to the lower brackets where they faced Royal Never Give Up in the Lower Bracket R1. For one more time, Vici Gaming turned out the better team and beat Royal Never Give Up 2-0. Their next matchup was against EHOME which everyone considered to be a tight contest. The series was a taxing one for the teams as it went the full distance to 3 games. While EHOME bagged the victory in the first one, Vici Gaming came back strongly to win the rest two maps and take the series. With this, they found themselves against Team Aster who had gotten a brutal beating by the hands of PSG.LGD. The series was again closely contested as both teams left no stone unturned to win the match. Vici Gaming emerged out victorious 2-1 as they held their nerves. 
Vici Gaming is set to face PSG.LGD for the third time at OGA Dota PIT Season 3: China. Since the Mega Chinese Roster Shuffle, the teams have competed against each other in 7 matches out of which only 1 has been won by Vici Gaming. PSG.LGD has lost just two games in the whole tournament and undoubtedly, has an upper hand moving into the grand finals. Let alone Vici Gaming, they have demolished every other team in the past month. 
RELATED:  PSG.LGD Dominates the Chinese Region To Win the China Dota 2 Pro Cup S1
Will PSG.LGD crush Vici Gaming 3-0 or can Vici Gaming defy the odds to become the champions? We will have to wait until tomorrow to find the answers.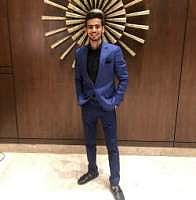 Rakshak is an undergrad, an inquisitive person who likes to acquire information and knowledge of varied sectors in esports. However, his current focus is specifically on Dota 2.