Team Secret & OG Exhibit Masterclasses At ESL One Germany 2020
Team Secret and OG win their first two series and are now one one win away from qualifying to the playoffs.
Their next opponents will be the winners of Na`Vi vs Liquid and NiP vs Alliance.
Day 2 of Round 2 at ESL One Germany 2020 ended with the winning teams mostly dismantling their opponents. While 5men beat Extremum 2-0 in a very hard-fought series, OG and Team Secret absolutely crushed Vikin.gg and Yellow Submarine respectively, winning them 2-0. With these wins, Team Secret and OG are now one win away from qualifying to the playoffs. 
ALSO READ:  Team Secret Trashtalks OG After N0tail's Comments On "Rivalry"
OG Versus Vikin.gg
In series number 2 for the day, OG faced against Vikin.gg. While OG was the clear favourites, Viking.gg has always managed to put up a strong fight against the powerhouses of European Dota 2. Their win at the recently concluded BTS Pro Series Season 3: Europe/CIS also must have boosted their confidence. 
In Game 1, OG picked a Treat Protector and an Arc Warden as the first two picks. A very surprising and unlike OG hero, Arc Warden, that takes a lot of time and items to fight, bamboozled the analysts and the Twitch chat. They ended their draft with another staggering hero, picking up a mid Riki for Topson. 
OG came out stronger from the laning phase and looked to extend their lead by picking off heroes with an invisible Riki. In typical OG style, they put a lot of pressure on Vikin.gg and never allowed them to take any sorts of map control or farm. Shad's Spectre with a Hand of Midas, was able to get the dangerous farm on the match but till the time he got online, MidOne had already amassed almost double the creep score as him. Topson was constantly looking for blood and Ceb pulled off some decent blackholes. An all-round effort from OG helped them secure Game 1 in 42 minutes.
In Game 2, OG surprisingly opened their draft with the same heroes, Treant Protector and Arc Warden. But this time, we saw Topson playing Arc Warden while MidOne played another unusual safe lane hero, Silencer. For the second time, OG won the laning phase and looked to continuously fight with Vikin.gg. Topson delivered an immaculate performance on the Arc Warden, showing an eccentric way of playing the hero. He got involved in a lot of fights from the very start and as a result, ended with a KDA of 17-1-12. Vikin.gg had no answers for this unusual but solid aggression from OG as they tapped out the game at the 32-minute mark. 
Team Secret Versus Yellow Submarine
In the last series for the day, Team Secret played against Yellow Submarine. Underdogs Yellow Submarine looked really hot after managing to 2-0 Team Nigma in Round 1 of the tournament. But this time it was Team Secret, an indomitable force in the Dota 2 battlefield. 
RELATED:  Team Nigma Gets Destroyed By Yellow Submarine At ESL One Germany
For the umpteenth time this season, Team Secret absolutely demolished their opponents, ending the series in merely 46 minutes. 
In Game 1, both the teams picked up heroes that suited their playstyle. Team Secret banned Faceless Void in the first phase as Yellow Submarine looked really strong with it against Team Nigma. Team Secret were the winners of the laning phase and they never let the CIS squad settle down. A lost fight for Yellow Submarine in their mid lane forced a surprising GG call from them even when their T1 mid-tower had not fallen. Things looked gloomy for them with a 12k net worth deficit which eventually resulted in this decision at 22 minutes. 
In Game 2, Yellow Submarine grabbed a strange core combo of Magnus and Arc Warden while Team Secret played with a Drow Ranger strat and an offlane Undying. Again, Team Secret won the laning phase and absolutely destroyed the Arc Warden's game. As a safe laner, he died 13 times out of a total of 38 kills by Team Secret. There was no room for a comeback by Yellow Submarine as Team Secret pushed early and ended the game and the series in 24 minutes.
---
Team Secret and OG are, unarguably, the top two teams in the European/CIS region at the moment. They will play their next series in Round 3 of the tournament which begins on October 13. As for today, there are three series scheduled - Hellraisers Vs Winstrike followed by Natus Vincere Vs Liquid and then Ninjas In Pyjamas Vs Alliance. Winners of the 2nd and 3rd series will move to face Team Secret or OG in the next round.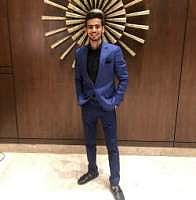 Rakshak is an undergrad, an inquisitive person who likes to acquire information and knowledge of varied sectors in esports. However, his current focus is specifically on Dota 2.