Motivate.Trust Gaming Are BTS Pro Series Season 3 Champions
Motivate.Trust Gaming, in a surprise to everybody, has won the BTS Pro Series Season 3: Southeast Asia.
The Thai Squad defeated dominating Among Us in the lower bracket final, after which they 3-0 BOOM Esports in the grand finals.
BOOM Esports have lost 4 grand finals in the last 4 months which definitely points out at their inability to close out tournaments.
A name unknown to many Dota 2 fans, Motivate.Trust Gaming, has beaten all odds to crown itself as the BTS Pro Series Season 3: Southeast Asia champions. The Thai squad, Motivate.Trust Gaming defeated BOOM Esports 3-0 in the grand finals to pick up their first major tournament win. 
ALSO READ:  Team Secret Secure Their 8th Consecutive Tournament Win
A Dream Run for Motivate.Trust Gaming 
Motivate.Trust Gaming competed in this tournament with nobody expecting them to reach the finals, leave alone winning the tournament. Fnatic, Among Us, TNC Predator and BOOM Esports were considered to be contenders for the grand finals. Motivate.Trust Gaming had quite a decent group stage result, making it to the upper brackets. They won 4 series, drew 4 and lost just 1 series to Among Us. One of the favourites to win the event, Fnatic, were knocked out of the tournament following their last position in the group table. They had a very dismal show in the tournament after mainstay Daryl Koh "iceiceice" Pei Xiang and Anucha "Jabz" Jirawong departed from the team. 
Motivate.Trust Gaming's winning moment:
Despite a reasonable showing in the group stages and securing an upper bracket position, the possibility of a grand final spot for such a relatively inexperienced team was a hard pill to swallow. They had a tough series in the Upper Bracket R1 against Among Us, losing 1-2 and falling off to the lower brackets. Motivate.Trust Gaming won their next two matchups against Neon Esports and NEW Esports and moved to the Lower Bracket Final. Of all the strong teams in the tournament, Among Us and BOOM Esports were battling out in the Upper Bracket Final while NEW Esports completed an upset against TNC Predator in the Lower Bracket R2.
BOOM Esports defeated unstoppable Among Us in the upper bracket final and now, Motivate.Trust Gaming had a tall task ahead of themselves to defeat Among Us. As expected, Among Us took Game 1 comfortably and went nearer to knocking Motivate.Trust Gaming out of the tournament. But Motivate.Trust Gaming rose from the ashes like a phoenix, executing their plans perfectly in Game 2 and 3  and eventually taking the series. 
RELATED:  Among Us Has Been Eliminated From The BTS Pro Series 3: SEA
After Motivate.Trust Gaming knocked out Among Us, viewers were perplexed as Among Us was touted to win this tournament after exemplifying sheer dominance in the group stages. The final stage was set and Motivate.Trust Gaming had nothing to lose. 
In Game 1, Motivate.Trust Gaming drafted a last pick Anti-Mage to counter the huge mana pool of BOOM Esports' mid pick Storm Spirit. Though BOOM Esports played aggro on their cores of Riki, Doom and Storm Spirit, Motivate.Trust Gaming played with caution, with only mid Void Spirit dying to BOOM's aggression. Ultimately, Anti-Mage and Masaros on his offlane Timbersaw got out of control and Motivate.Trust Gaming took Game 1.
Game 2 was a well-rounded draft from both sides but Motivate.Trust Gaming outdid BOOM Esports in every aspect playing around their Chronosphere and Reverse Polarity. They gradually won the second game and were one win away from being the winners.
Game 3 witnessed a better teamfight lineup from Motivate.Trust Gaming. Though BOOM Esports' elusive cores of Windranger and Morphling killed a couple of heroes in a teamfight and escaped, Motivate.Trust Gaming always got the better of the teamfights and built their lead. A desperate play around the Roshan Pit from BOOM proved to be costly as they lost 4 heroes. Motivate.Trust Gaming finished off Roshan and pushed the Tier 4 towers where they forced BOOM Esports to tapout. 
With this Motivate.Trust Gaming proved to be a dark horse, clean sweeping BOOM Esports and emerging triumphant in the BTS Pro Series Season 3: Southeast Asia. It is a big win in the bag for the Thai squad and they will look to take this momentum forward in any upcoming tournaments.
For BOOM Esports, they have lost 4 grand finals in the last 4 months which has to be a cause of concern for the Indonesian squad. They are perhaps succumbing to the pressure of the Grand Finals and definitely need some mental prowess to perform well in the crucial stages. They will want to utilise the period until the next tournament begins to prepare for such high-pressure moments and eventually bag a tournament win.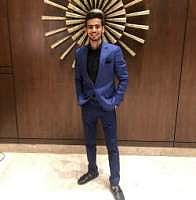 Rakshak is an undergrad, an inquisitive person who likes to acquire information and knowledge of varied sectors in esports. However, his current focus is specifically on Dota 2.