Surprises and Losers at China Dota 2 Pro Cup Season 1
Group Stage of the China Dota2 Pro Cup Season 1 has finished with a lot of surprise.
Underdogs like LBZS and Phoenix Gaming have performed exceedingly well.
Major teams of the region, after a lot of roster changes, have looked inconsistent and will look to up their performances.
The first LAN Tournament since the Covid-19 pandemic halted offline events, the China Dota 2 Pro Cup Season 1 finished its group stage matches today. This tournament was the debut of most of the teams who took part in the Mega Chinese Roster Shuffle. The results of the group stage have been very mixed. Some strong-on-the-paper teams have under performed while other unsung teams have put up a fabulous performance.
RELATED:  Your Guide to The Mega Chinese Roster Shuffle
LBZS Surprisingly Dominates Group A
Group A of the China Dota2 Pro Cup Season 1 consisted of teams PSG.LGD, Team Aster, Invictus Gaming, Sparking Arrow Gaming and LBZS.The biggest surprise of this group has undoubtedly been the sheer dominance shown by Team LBZS. LBZS came in from the open qualifiers and was considered to be the relatively weaker team. But they have startled every Chinese Dota 2 fan as they sit on top of the group stage having won all their series. With this, they move to the Upper Bracket R2. 
PSG.LGD, after a sort of roster swap with EHOME, have looked quite decent as they stand at number 2 in the standings. Over the course of the Group Stages, they have drafted some unorthodox lineups which include a position 4 Faceless Void, a mid Rubick and a Troll Warlord in the offlane position. 
Team Aster and Invictus Gaming stand on positions 3 and 4 respectively. Both these teams have some experienced players but their performance has been very dismal.  While Aster had their roster restructured a month ago, Invictus Gaming is playing with the same squad as earlier. Considering Invictus Gaming's recent performances which include a second-place finish at DPL-CDA Professional League Season 2, their execution at the China Dota2 Pro Cup Season 1 has been very unsatisfactory. 
Sparking Arrow Gaming has been eliminated from the tournament as they won just 1 match in the entire group stage. Their poor showing at the tournament is very surprising considering the talented individuals in their squad but can also be attributed to the departure of former carry Zhong "圣子华炼" Liushuai to Royal Never Give Up and Ru "RedPanda" Zhihao who is a free agent now.
Royal Never Give Up Underline Title Hopes
Group B of the China Dota2 Pro Cup Season 1 consists of teams Vici Gaming, Royal Never Give Up, Phoenix Gaming, EHOME and Team Magma. Royal Never Give Up has topped the table winning 3 out of their 4 series and has looked the most synchronised team amongst the ones with massive roster changes. 
EHOME, ViCi Gaming and Phoenix Gaming have 2 out of 4 series wins in the group stages and have been placed according to more 2-0 victories. 
EHOME AND ViCi Gaming, the two teams touted to top this group are placed at positions 2 and 4 respectively. Their performances have been deplorable considering the experience and talent their players possess. Both these teams will have to perform to their full potential to win the tournament.
Another team coming out of the open qualifiers, Phoenix Gaming, has outperformed other major teams in the group. They have secured a number 3 spot on the table. 
Team MagMa has been eliminated from Group B as they won only a single series. They will have to put in a lot of effort and practise harder to stand a chance against these strong teams.
Considering the fact that that most of the top teams have undergone massive roster changes recently, their variable performances as new teams can be understood. But the individuals in these teams have a mammoth amount of talent and experience and will have to leave no stone unturned not only to win this tournament but also to survive the new rosters. 
The teams placed at number 3 and 4 in both the groups have their next matches in the Play-in Stage from where two teams will move forward to the playoffs.
While the teams are currently playing from their boot camps, the final three days of the tournament from October 1-3 will be played on LAN in Shanghai, China.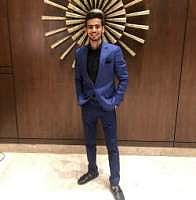 Rakshak is an undergrad, an inquisitive person who likes to acquire information and knowledge of varied sectors in esports. However, his current focus is specifically on Dota 2.