BTS Founder GoDz Lists The Upcoming NA/SA Tournaments
BTS founder GoDz revealed Dota Summit 13 and BTS Pro Series:Season 4 as the upcoming American tournaments
BTS is waiting for replies from Valve in terms of "financial support" and "clash of events"
There can be around 4 tournaments in 2020, exclusively for the American region.
After getting eliminated from the BTS Pro Series Season 3, Havan Liberty's coach Filipe "Astini" Astini had lamented the lack of tournaments in the Americas region. He stated that the situation was "worrying" with no tournaments scheduled in the next 3 months. David "GoDz" Parker, the founder of Beyond the Summit, had then replied to Astini's tweet stating that tournaments are indeed being planned for this region.
RELATED:  Havan Liberty's Coach Laments The Lack of SA/NA Tournaments
Godz: Dota Summit 13 and BTS Pro Series: Season 4 Are In The Works
In a thread created on Reddit Dota about the lack of tournaments in NA/SA, GoDz has replied stating the names of the tournaments that have already been planned by his company Beyond the Summit for the rest of 2020. 
GoDz has named the Dota Summit 13 and BTS Pro Series: Season 4 as the already set up tournaments by them. His company BTS is waiting for a reply from Valve "about their financial support for events." He further added that the reason for a delay in the official announcements of these tournaments is because they do not want a potential clash with any other event organised at the same dates. Godz expects a proper blueprint of the rest of the year to be made by next week and added that we can expect around 4 tournaments, exclusively for the Americas region, for 2020. 
Dota Summit 13 and BTS Pro Series: Season 4 are probably the tournaments that GoDz had referenced, in a reply to Astini earlier. This revelation by GoDz about the Americas region would definitely bring a smile on the faces of NA/SA players and fans.  
---
Earlier last month, Valve released a statement where they acknowledged that a lot of teams, casters, organizers, and fans around the world are not going to have any tournaments to look forward to, based on the current trajectory and that it was their fault for not pushing on those and supporting them enough.
RELATED:  Valve Posts An Update on The Competitive Scene and DPC
Valve also stated they started reaching out to more tournament organizers to offer help and financial support in order to be able to create increased coverage globally for the remainder of the year. Perhaps these are some of the events that Valve referred to in their blog post which was made earlier.
For some exciting American Dota 2 action, you can watch the finals of the BTS Pro Series Season 3: Americas that is scheduled for September 23, 2020 - 04:30 IST. Quincy Crew will face the loser of CR4ZY VS. Infamous in the grand finals.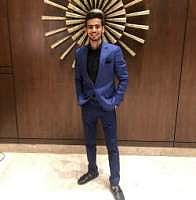 Rakshak is an undergrad, an inquisitive person who likes to acquire information and knowledge of varied sectors in esports. However, his current focus is specifically on Dota 2.