TNC, Among Us and BOOM Esports Qualify to Upper Brackets
Among Us, TNC Predator and BOOM Esports become the first teams to qualify to the upper brackets.
To reach playoffs, Among Us defeated Neon Esports, BOOM Esports defeated New Esports and TNC Predator defeated Execration
Playoffs are to set to begin on September 24
After constant brawling by the SEA teams in the BTS Pro Series for nearly 10 days, we have our first three teams that qualify to the upper bracket playoffs. TNC Predator, BOOM Esports and Among Us have cemented their place in the upper bracket after consistently performing well throughout the group stages.
RELATED:  BTS Pro Series Season 3: SEA Mid Group Stage Recap
All three teams qualified, only after the last set of matches today.
BOOM Esports VS. New Esports 
BOOM Esports came into the series as the favourites owing to their strong performances in the tournament. The result of their series also went in their favour as it was an easy 2-0 victory over the Malaysian squad. Game 1 saw New Esports try a Drow Ranger Strat, but BOOM was quick to respond with a Spectre pick. The game never really favoured New Esports and BOOM picked up the win in 36 minutes. Game 2 was a total stomp by BOOM Esports as they finished the game in just 21 minutes with a  classic Bounty Hunter carry pick against New Esports' Riki. Bounty buffed by Magnus' empower and Bloodseeker's bloodrage looked really strong as the entire team had a flawless game.  
They stand at number 2 in the group stage table, securing a place in the upper bracket playoffs.
Among Us VS. Neon Esports
The makeshift team, Among Us comprising of Kuku, 23savage, Abed, Whitemon and Jabz, all giants of the SEA scene was coming into the series with an all-win record. Neon Esports, on the other hand, looked average with a 6-6 win score. Everyone predicted Among Us to win the series but Neon Esports showing steel will took the first game off Among us in a pretty close match. Among Us were cruising to victory around the 30-minute mark with a Naga Siren and Disruptor Combo, having an 11k lead. Neon Esports turned the tide in the next engagement killing off Abed's Snapfire at the start of the fight. They gradually kept growing their lead and secured the win with an awesome tree volley by Yopaj killing two cores with no buyback.
Among Us bounced back in Game 2 showing utter dominance in a 24-minute game. At minute 15, we saw Abed hit a flawless Reverse Polarity onto 4 heroes saving 23savage's Lifestealer on the brink of his health and team wiping Neon Esports. This fight accelerated Among Us' lead and forced a GG call out of Neon Esports.
With this, Neon Esports broke Among Us' 14 game win streak and the series resulted in a draw. Beyond the Summit's founder GoDz also tweeted regarding the same
TNC Predator VS. Execration
TNC Predator was touted to win this series comprehensively as the teams had considerable skill as well as performance gap in the tournament. The inevitable happened, with TNC Predator winning the series 2-0. Game 1 saw Execration try out the cheese combo of Phantom Assassin and Magnus but TNC gave them no chances picking up an Omniknight, comfortably winning the game in 26 minutes. Execration performed decently in the initial parts of the Game 2 taking the bottom barracks of TNC Predator. But TNC proved its calibre of a top tier team, making a comeback into the game. There were 2-3 more teamfight wins for TNC Predator till they eventually won the game and sealed the series.
ALSO READ:  iceiceice And eyyou Depart From Fnatic
Among Us, TNC Predator and BOOM Esports have been spectacular throughout the group stages and deserve a spot in the upper brackets. One more team will join them in the upper bracket which is likely to be Motivate.Trust Gaming or Neon Esports. Both of them have their final group stage match versus Fnatic. Another interesting match in the final days of the group stage is BOOM Esports VS. Among Us, scheduled for September 23.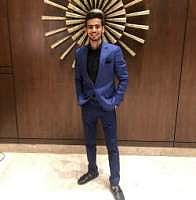 Rakshak is an undergrad, an inquisitive person who likes to acquire information and knowledge of varied sectors in esports. However, his current focus is specifically on Dota 2.