RodjER Officially Becomes A Part Of The FlyToMoon Squad
RodjER has officially joined FlyToMoon to complete its roster.
RodjER, as a stand-in, helped the team win the Omega League:Divine Division.
FlyToMoon is playing in the OGA Dota pit: Closed qualifiers for a spot in the main tournament.
FlyToMoon has finally confirmed its fifth player to be Vladimir "RodjER" Nikogosyan after the latter stood in for the team at the Omega League: Europe Division. The CIS team revealed this through their twitter handle earlier today.
ALSO READ:  Rumours: Ramzes Might Be Rejoining Virtus.Pro
RodjER's road to the FlyToMoon squad 
RodjER has been signed in as the permanent player of the FlyToMoon roster after putting up a great show with the team and winning the Omega League: Europe Divine Division. The Russian/Armenian player was called to stand-in for FlyToMoon at the Omega League after Ilya "ALOHADANCE" Korobkin parted ways with the organization citing a lack of enthusiasm to play competitive matches. After failing to qualify to the playoffs in the Immortal Division, the team came back stronger in the Divine Division sweeping 5men 3-0 in the grand finals to become the champions. This win cemented the choice of RodjER as the fifth and final player of the squad.
RodjER has been trying out on different teams since he split with Virtus.Pro in November 2019.
He had a short stint with Winstrike Team before the team disbanded in February 2020 due to unsatisfactory results. 
RELATED:  CIS Org Winstrike Accused of Fraud by Virtus.Pro, Gambit Esports, HellRaisers and forZe
RodjER then joined HellRaisers but the term with the organization proved to be short-lived as he became a free agent in July 2020. Since then, he has been playing a lot of pubs and looking to find a suitable squad to join. It looks like the support player has finally found his mojo with FlyToMoon and would look to serve the organization longer than his former teams.
FlyToMoon's final roster:
Alik "V-Tune" Vorobey

Bogdan "Iceberg" Vasilenko

Victor "GeneRaL" Nigrini

Vladimir "RodjER" Nikogosyan

Andrey "ALWAYSWANNAFLY" Bondarenko
The team definitely has loads of experience and a talented youngster in the form of carry player V-Tune. FlyToMoon will look forward to delivering strong performances in the Tier1 scene as well. Currently, they are playing the OGA Dota PIT Season 3: Europe/CIS closed qualifiers and their next series against Ninjas in Pyjamas is scheduled to begin today at 20:30 IST. A series win will make them qualify to the main tournament where they face the likes of Team Secret, Nigma and OG.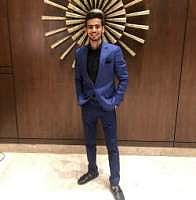 Rakshak is an undergrad, an inquisitive person who likes to acquire information and knowledge of varied sectors in esports. However, his current focus is specifically on Dota 2.