BTS Pro Series Season 3: SEA Mid Group Stage Recap
Among Us are undefeated in the tournament winning all of their 10 matches
Fnatic are shockingly at the last spot after the departure of iceiceice and Jabz
BTS Group Stage is scheduled to end on September 23 and teams will look to qualify to the playoffs.
The first week at BTS Pro Series Season 3: Southeast Asia is coming to an end and the results have been quite shocking. The makeshift team Among Us that was formed by the likes of Kuku, 23savage, Abed, Whitemon and Jabz was touted to be the favourites besides Fnatic, arguably the best Southeast Asian team. TNC Predator, Boom Esports, Neon Esports and 032 were the other teams to look out for.
RELATED:  Kuku, 23savage, Abed, Jabz, Whitemon To Team Up Temporarily
                             Among Us' dominance and Fnatic's struggles
While Among Us has proven that it is as strong as it is on paper, Fnatic has tumbled down to the last spot on the table in the BTS Pro Series Season 3: SEA. This downfall can to some extent be attributed to the departure of Daryl Koh "iceiceice" Pei Xiang and Anucha "Jabz" Jirawong from the organization. Nico "eyyou" Barcelon, who was only recruited a week earlier in place of Jabz has also departed from the team. Stand-ins in the form of Lee "Forev" Sang-don and Kenny "Xepher" Deo have been unable to fill in the shoes of the iceiceice and Jabz. 
Among Us has won all their matches with a 10-0 match record. Fnatic, on the other hand, has not won a single series, winning only 2 out of the 8 matches they have played.
    TNC Predator and Boom Esports' Success
TNC Predator is continuing its top form after having won the ESL One Thailand 2020: Asia at the start of September. They sit on top of the table winning 9 out of 12 matches, having lost only to Among Us who have played 1 less series. Boom Esports has also proven its capability by winning 2 and drawing 3 series, standing at the 3rd position on the ladder. If both of these teams continue to play this way, they might put a tough fight against Among Us. Boom Esports is scheduled to play its group stage match against Among us on September 23.
Motivate.Trust Gaming, NEW Esports, Neon Esports and 496 Gaming stand in the middle of the table. These teams will have to up their ante in Week 2 to secure a spot in the upper brackets. Both, 032 and Execration have under performed considering the experience of their players. They will really have to put their best foot forward to avoid elimination from the tournament.  
ALSO READ:  Revealed: The Ten Teams Competing at OGA Dota PIT S3: EU/CIS
Let us have a look at the group stage table of the BTS Pro Series Season 3: Southeast Asia:
Will Fnatic qualify? Will Among Us stay undefeated? Which teams are reaching the playoffs? The group stage matches are to end on September 23 and it will be intriguing to find out the answers to these questions.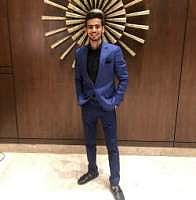 Rakshak is an undergrad, an inquisitive person who likes to acquire information and knowledge of varied sectors in esports. However, his current focus is specifically on Dota 2.