SEA Teams T1 and Galaxy Racer Undergo Big Roster Changes
Carry player, Meracle and coach, xFreedom depart from T1 leaving the active roster to 4 players
Galaxy Racers welcome ex- Reality Rift players AlaCrity and kYxY.
Besides affecting businesses worldwide, the ongoing pandemic has definitely impacted the Dota 2 esports scene as well. The DPC has been halted which has resulted in teams disbanding, players have taken time off professional Dota, there have been multiple roster changes. Players like Meracle, xFreedom, AlaCrity and kYxY have all started moving around in the SEA region as their teams undergo roster shuffles to reinvigorate themselves.
RELATED:  Your Guide to The Mega Chinese Roster Shuffle
Roster changes in T1
After China, the second region to witness a large number of roster changes is definitely South East Asia. Recently, Sea team T1 had to part ways with their carry player, Meracle and coach, xFreedom while the new entrant into the SEA Dota  2 scene, Galaxy Racer welcomed ex- Reality Rift players AlaCrity and kYxY.
T1 has had players come and go since its inception as a SEA Dota 2 squad in August 2019. Galvin "Meracle" Kang Jian Wen had joined the team in May this year. With Meracle in the carry role, T1 finished at 5-6th place in the recently concluded ESL One Thailand 2020: Asia. Despite being one of the most experienced carries in the region, playing for a number of teams, outside SEA as well, Meracle has found it tough to consolidate his place in a stable team. 
T1's coach Nicholas "xFreedom" Kelvin Ileto Lim was a part of the 3-man coaching lineup of the team and has now left the organization. 
Hence T1 roster now has only 4 players in the active roster.
Muhammad "inYourdreaM" Rizky
Samson Solomon "Sam_H" Enojosa Hidalgo
Tri "Jhocam" Kuncoro
Wilson Koh "Poloson" Chin Wei
Galaxy Racer Picks Up Former Reality Rift Players
After testing a couple of players for about 3 months, the Emirati team Galaxy Racer has now signed Lee "kYxY" Kong Yang and Vincent "AlaCrity" Hiew Teck Yoong, both ex-Realify Rift players to complete its Dota roster. Both these players had reasonable success during their tenure with Reality Rift, even qualifying for the Dreamleague S13 Major. 
Though there has not been any official announcement, the team's in-game leader is likely to be Adam Erwann Shah "343" bin Akhtar Hussein, an experienced name in the professional Dota 2 scene. 
 Final Galaxy Racer's Roster from position 1 to 5:
 Vincent "AlaCrity" Hiew Teck Yoong

 Lee "kYxY" Kong Yang

 Daniel "Ghost" Chan

 Adrian "Destrice" Eng

 Adam "343" Hussein
ALSO READ:  iceiceice And eyyou Depart From Fnatic
The two teams are yet to make their debuts with their new lineup since they're not competing in the ongoing BTS Pro Series 3: Southeast Asia. It will be interesting to see how they perform in upcoming SEA Dota 2 tournaments.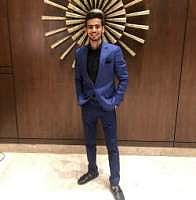 Rakshak is an undergrad, an inquisitive person who likes to acquire information and knowledge of varied sectors in esports. However, his current focus is specifically on Dota 2.