Should PH MLBB Teams Import Foreign Players?
The Mobile Legends esports scene in the Philippines is currently at its peak, with the amount of talented Filipino esports pros stealing the show at international and regional championships. It would be an understatement to say that the Philippines is currently ahead in the meta when it comes to Mobile Legends esports.
During the M2 World Championship, the world witnessed how Bren Esports dominated against the top players of each region. The MSC 2021 grand finals was simply a rematch of the MPL PH Season 7 where two PH teams, Blacklist International and Execration, stood above all and faced each other. The latter earned its sweet revenge and claimed the championship title. With how strong the teams in PH currently are, it will be interesting to see how far the meta evolves if combined with other talented players from other regions.
Philippine esports organization, Nexplay Esports, recently partnered with the Indonesian esports organization, EVOS Esports. Maxhill "Antimage" Leonardo, one of Indonesia's best offlaners under the EVOS Legends team, expressed his desire to join the MPL PH Season 8 as an import for the newly established Nexplay EVOS. Antimage is currently one of Indonesia's best MLBB esports pros, bagging championship titles in the MPL ID Season 3 and the MSC 2019. The player import is not officially confirmed. However, his addition to EVOS Nexplay will likely prove beneficial to both the team and himself as he will experience firsthand the meta in the PH MLBB esports scene.
What is an Import in Esports?
An import in esports is someone who plays or coaches for a team outside of their country of origin. The reasons for teams choosing to import players are various. Some organizations use them to bolster their team's competitive performance. Meanwhile, other organizations send or accept imports with the intent of developing or improving their talents, whether it be a veteran or a rookie player. Another reason for player imports may also be for financial reasons. Importing players may include a transfer or loan fee which is paid to the exporting team.
The Benefits of Having Imports in Esports
Accepting player imports can help both local and foreign talents to absorb each other's knowledge and playstyle. This allows them to perform better and potentially craft new and creative strategies.
MPL caster and analyst, Gideon "GideonQ" Khew, believes that a region that experiences player imports is a good sign that it is thriving in the Mobile Legends esports scene. He also stated that with enough determination, foreign talents can overcome hurdles such as language, culture, and adjusting to the region's meta.
"I think it's great that importing players is occurring. It means MLBB esports has developed and matured where the demand for players and striving for excellence in championships has crossed borders" said GideonQ to AFK Gaming. "Although I will say integrating these players into the team will be challenging. Language, culture, and even cooperating with the playstyle set for the meta are just a few factors teams will consider. However, if a player is up for the challenge to possibly earn more and play in a more established and competitive region, then this is just an opportunity to represent and bring the MPL regions closer together."
An example of a successful import in esports is the Filipino duo of Carl "Image" Butalid and Kent "Banned" Villarta Nerves from Tribe Gaming, a North American Call of Duty: Mobile esports team. Image's competitive drive led his team to dominate the group stage of the COD Mobile Masters 2021 NA along with Banned.
Esports caster, Shin "Sh1n Boo" Boo Ponferrada, believes that a region gains a lot from receiving or sending talented players to other regions. He also believes that esports leagues should focus on imposing limitations and policies to keep a healthy esports ecosystem for each region.
"I actually have no qualms importing foreign players to the MLBB PH Ecosystem. It's a practice being employed by the biggest and most successful leagues all over the world. It's also a sign that the league is doing well. It actually just adds more than taking more. Of course, this should be done with limitations and policies in place and that's where I think the focus of the discussion should be," stated Sh1n Boo.
Foreign imports from a successful region can also bolster the competitive drive of other regions. According to GideonQ, given how strong the Philippines and Indonesia currently are in the Mobile Legends esports scene, merging other regions with imports from the said regions can definitely help in improving regions such as Malaysia and Singapore who are currently starting to rise in the ranks.
"PH and ID are industry standards, there is no going around that fact. Integrating players from ID or PH is extremely easy for MY and SG as we can fully utilize having a multicultural society . Plus it works vice versa, Malaysian talents are extremely adaptable because that's how our society works. Integrating them in the Philippines (if they know English) or even Indonesia (Bahasa Melayu is similar to Bahasa Indo with few differences). I would have mentioned Singapore too but they left us and I'm still upset about that," stated GidenQ.
There are a lot of MLBB esports pros currently competing as imports. A few examples include Malaysian players Lu "SaSa" Khai Bean of ONIC Esports (Indonesia) and Muhammad "Rippo" Arif Bin Abdul Halim from Bigetron Alpha (Indonesia), as well as Singaporean coach, James "Jamesss" Chen who is a former member of RRQ Hoshi (Indonesia). These players have shown amazing performances in their respective teams while competing outside of their home regions.
Learning how other regions perform is very important as esports pros can't simply be content with playing locally. Each region in the Mobile Legends esports scene has its own version of the meta. Playing with or against foreign esports pro players will broaden local players' perspectives and will allow them to discover new strategies.
The Drawbacks of Having Imports in Esports
Having imports doesn't always bring rainbows and sunshine. If a team with foreign imports becomes too successful in the region, other organizations might also consider buying professional players or even import a whole team from other countries. If the region gets overly saturated with foreign players, local talents may get neglected, weakening the competitive drive of local teams. This also forces local talents to find opportunities in other regions due to the lack of support in their own region.
Another drawback of relying too much on imports is that fans may feel disconnected seeing that most teams or players participating in national tournaments are not native to their region. One such example was that of LMQ, the Chinese League of Legends team that dominated the North American League of Legends Championship Series in 2014. LMQ didn't find success in China's League of Legends esports scene. With the help of their sponsor iBUYPOWER, they took the gamble and went to NA where they were unstoppable. They went undefeated in the North America Challenger League Season 2 Qualifiers and secured the championship title in the grand finals. This gave them the ticket to the League of Legends World Championship 2014 and represented NA despite being an all-Chinese roster.
This led to the fans addressing the issue that NA's representatives are not native to the region. Fans from NA started questioning the region's capabilities of dominating an esports scene, given that they had to import foreign players in order to win the World Championships.
Shortly after, Riot Games decided to implement an interregional movement policy (IMP) which states that only two non-residential players on the team are allowed to play in NA. Residency can be acquired by playing in the North American region for two years. This meant that teams will actually be legitimate representatives of the region and not just imports bought from outside NA. In August 2016, Riot Games qualifications to four years, instead of two.
Having talented imports can improve the competitive balance in an esports scene. It adds more challenges and incentivizes local players to be more competitive and come up with unique and entertaining strategies to outplay their foreign competitors. A diverse team also brings a lot of innovative and entertaining play styles which can impact the esports scene and potentially evolve the region's meta. However, having too many imports could harm the esports ecosystem of a region as it can overshadow and restrain the growth of local esports pros.
Should Import Limitations in Mobile Legends Esports be Implemented in 2021?
The esports ecosystem of Mobile Legends has grown significantly these past few years. However, it's still not big enough to feel the need for import limitations. Most regions don't feel the need to import a lot of players as Southeast Asia is abundant in talented MLBB esports pros.
Here's GideonQ's take on the question.
"I do think there needs to be a set limitation. At the end of the day, each MPL region aims to create a competitive environment for their local scene. I feel like we haven't reached that era where playing MLBB is a sustainable career path in all regions. I still vouch for local talents being found and developed to benefit the region as a whole and help the MLBB SEA region be seen as a beacon that anybody for anywhere in SEA can be a professional player."
Things may change once the esports scene finds success globally, and many teams will be looking to dominate regional and international championships. However, it's still too early to decide as Brazil is the only region outside SEA to receive an official Mobile Legends Pro League so far. Once the ML esports scene gets bigger, we could well be seeing organizations buying out pro players from other regions to build their dream teams.
Looking Beyond the Mobile Legends Championship Title
Esports is more than just about who wins and who loses. The value of the region is not entirely accounted for by their victories and trophies, but by the journey in building generations of promising esports athletes.
Many of the best esports teams in the world are composed of players of different nationalities, races, and gender. Where they came from doesn't matter as long as they have the talent and adaptability to perform as a team. Because at the end of the day, esports is more than just individual competition. You can be the best in the world but if you can't coordinate with your team, you're more of a liability than an asset.
The pride of winning an international tournament is significant but winning an international tournament through your local talents can yield more bragging rights and inspire even more aspiring esports pros to pursue their career and dream big.
Published On: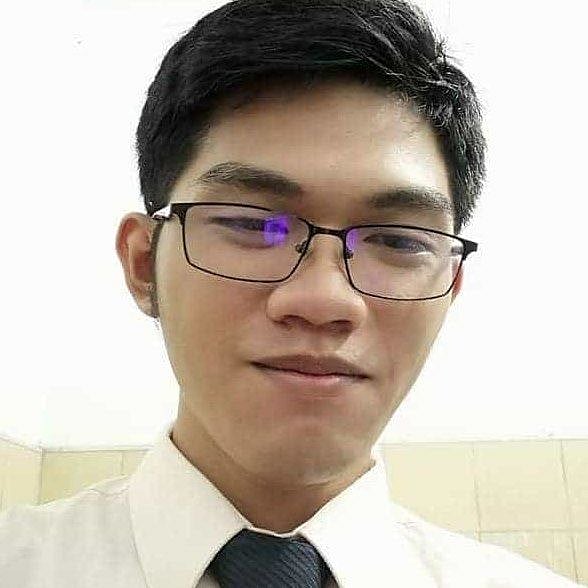 John is a mobile esports writer for AFK Gaming that specializes in Wild Rift and Mobile Legends, whilst also maintaining an overview of the Free Fire, COD Mobile and PUBG Mobile esports scenes.