In Conversation With Fnatic's Coach - Pratik 'Aurum' Mehra
PUBG Mobile is on everyone's lips in India at the moment and the title has gained a massive following from casual players to hardcore esports loyalists. One organizations that turned heads with their acquisition of an Indian roster was global powerhouse, Fnatic. With names like Scout, Ronak and Owais, Fnatic was tipped to be the top team in India. Unfortunately, their campaign got off to a poor start and the team crashed out early at the PMCO Fall South Asia Qualifiers. However, some smart pickups and the addition of a coach in the form of Pratik 'Aurum' Mehra has turned things around for Fnatic and the team is looking much stronger, both domestically and internationally. Winning PMAS was just the starting point for the team who have much loftier ambitions. With a new competitive season on the horizon, all eyes will be on the boys in black and orange to see if they are able to live up to the Fnatic tag. We sat down with Aurum to understand what it means to be a coach, how he got the job and what the team has been up to in recent weeks to prepare for what is the biggest year of their careers. 
Hi Aurum. Congratulations on winning PMAS and turning things around for the team. How is the mood in the Fnatic camp at the moment?
Thank you so much. As far as the mood is concerned , everyone is cheerful at the moment and are focusing on PMCO for which the dates are already announced.
 You come from a hardcore PC gaming background. Was it hard to make a decision about switching to a mobile title? 
Yes it was. I have been gaming on my PC for more than 9 years now so leaving the PC competitive scene was not that easy, but the mobile gaming scene is much bigger in India, so I had to. Continuing with PUBG PC as a career was getting difficult day by day.
Aurum has represented India multiple time in the PC version of PUBG 
Tell us a bit about how you were able to land the coaching role at Fnatic. When did you decide that you want to coach the team and how did you get about contacting them and then getting the job?
It all started with PMCO Fall Split. At that time I was preparing for the Acer Predator league 2020 for PUBG PC and while researching, I started watching PMCO. I was curious to know how these guys play and how the mobile competitive scene is like. I used to follow Fnatic but not that much. After watching the games and knowing their potential I really felt like some things should be changed in the strategies and rotations and contacted Scout as I was in touch with him. After listening to the strategies he was impressed and pitched my name to Fnatic .
While you have played for teams before, working with Fnatic must be a whole new ball game. What about the organization has impressed you the most?
As we all know Fnatic is not a small name in the gaming world. I have been following Fnatic since they won the CSGO majors back to back. Also, I am a big fan of Olofmeister and his game. I even kept his initials in my IGN (Aurumolof) for sometime then changed it . Fnatic's consistency and reputation has always impressed me irrespective of the game the organization is into.
It's clear from the way Fnatic are playing, that there has been some work on the rotations and on the internal communications. Is this something that the players realized on their own or did you have to help them understand? How have they been reacting to your guidance?
Yes, we have worked on the rotations and internal communications . In short, the communications and the strategies have been revamped. We have worked on it together keeping in mind the gameplay, strengths and weaknesses of all the players. We recently won the PMAS scrims and the PMAS title, so I think those changes have worked in our favor and the players as well as the management is happy with our performance and the guidance.
Fnatic are one of the few teams who have a 5 man roster. While this gives you more options to work with, it can also lead to conflict when deciding the team. How does one tackle this?
Yes,of course. Being a 5 man roster helps us to experiment in different ways during the scrims so that we can get the best out of it in the tournaments and as far as conflicts are concerned, I am glad to tell you that it is not happening here for the playing slot. Everyone understands the situation and volunteers if we ask him to bench.
What is one misconception you had about mobile players when you joined Fnatic that is not here anymore?
When I joined them I was really worried about the attitude of these players. We all know that this is one of the best lineups in the country right now, consisting of players who have won one or the more titles at some point of time in their life. Fame creates room for all the ego. So, ego clashes are very normal in such situations but I was totally wrong. They are actually down to earth and understand whatever I try to communicate to them
As a coach, it is your role to keep an open line of communication with the management and the players? How supportive has the organization been in terms of resources and management and how has it been working with Victor and the rest of the team?
 As far as support from the management is concerned, Victor and team has been very supportive by far. They are present for us 24x7 to solve all our problems and worries. Be it the peripheral support or some discussion about the issues in the team, they are always there. After all , it's Fnatic and they totally justify the goodwill they have in the industry.
When you took up the coaching role what is one thing that you thought would be easy but wasn't? And what is something you thought would be difficult but wasn't?
That's a tricky one. The thing which I thought would be easy was my transition from PUBG PC to mobile. After I understood the mechanics and everything , I discovered a lot of new things and started working on them and still am working. PUBG PC and PUBG mobile are similar but not same of course. The thing I thought would be difficult was working with the players as  everybody in the team is one of the top players in the country.So I was worried whether they'll coordinate with me properly or not; whether I'll face ego issues with them or not. Touch wood, that's not the case and they are very cooperative.
Fnatic recently placed 8th at the Peacekeeper Elite Championship in China
Do you feel that there is added pressure on you and the players because of the Fnatic brand associated with you? Is it fair to say that Fnatic as a team are always under more scrutiny and pressure than any other team in India or even SEA?
Pressure is always there and there is no doubt on that but the fact that all of us are players and have played and represented our country more than once in PUBG mobile and PUBG PC helps. So, we have learned to conquer that pressure and enjoy what we do.Yes, It's true that Fnatic as a team is always under more scrutiny and pressure than other teams India due to the huge fan base these guys have, but they know how to deal with it and perform.
 I think you've gained a lot of fans and followers since the Fnatic announcement. You've also been streaming more regularly and answering a lot of questions. How has this process been?
Being a streamer and a professional PUBG PC player, it was always fun to interact with audience I had. After the announcement I have gained more audience and I am trying to adapt to the same trend which I followed when I didn't have much numbers. I try to reply to each and everyone whenever I get time and I enjoy that. Interaction with the people who love to watch you and understand you is always my go to way of operating.
At PMAS, you guys had to bring in a last minute substitute to deal with an emergency. Walk us through how that process was and how you guys reacted to the situation at the last minute. 
That was a very panicky situation for me because I got the news of Paritosh as soon as I landed at Hyderabad for PMAS. We started scouting for players as soon as I reached the hotel; Who can sub for us in the main tournament and came up with Sangwan. Victor on the other hand made the process quite smooth as he made him fly from Delhi to Hyderabad the next day. We all were worried about the performance of our team and we didn't even play a single day with Sangwan before PMAS, but he adapted very well in the team and after that everyone knows what happened.
Fnatic's win at PMAS showed how much work had gone down behind the scenes 
Other than raw skill and game knowledge, what are the traits that make a player good in your books? 
I believe that one's attitude plays a very crucial role in making that player successful. His attitude towards the game, towards his teammates and other people around him should be good because if he is able to gel with the team, then half the battle is already won and I have experienced that in my own team when I used to play myself.
Name the best quality about each of the players in Fnatic. 
Starting with Scout- One of the best assaulters in India
Owais - One of the best IGLs in the country
Ronak - a good support player, filter and the sniper
Ash - a good support player
Paritosh - Assaulter and support 
What was your biggest learning from the PEC and playing with teams of such high calibre?
I have faced the players of same caliber when I represented India at Bangkok for a PUBG PC league so I know how much grind we require to come at par with them. We will no doubt give our best and grind as it's only been a month for me since I have joined Fnatic. I will make sure that we level up the performance and aim for a top 3 finish next time.
What's your understanding on what makes the Chinese teams and players so much better than the rest?       
It's obviously the amount of grind and the esports scene in their country. China has been dominating lately in many games including PUBG PC, Dota 2 etc and also the regulation from their government makes the scene more efficient. I would also like to mention that their version of PUBG is different from what we play here. It's called Peacekeeper Elite and is a little bit different from the global version of pubg mobile and the chinese players are used to playing on that version.  (The reason behind  the top 3 teams in PEC being chinese.)
What have you learnt most about yourself and being a coach since joining Fnatic? 
I am still learning to be a coach as I was a player myself before joining Fnatic and it is too early to say anything as I am facing new challenges every day which is helping me and adding on to my experience. I am glad Fnatic chose me for this role.
 Going into 2020, what are your and the teams goals and what's the first step to achieving said goal?
We have our plans for 2020. Starting from PMCO Spring Split, then Pro league and various other tournaments .We are aiming for a good finish overall in all of them and the first step for that is a bootcamp . We will be getting it by the mid of February mostly.
The other person who joined Fnatic with you was Ash. His addition seems to have been really crucial and he is adding a level of depth that had been missing in Fnatic earlier. Your thoughts on Ash and his approach to the game.  
Ash is a fantastic support player and was the missing puzzle in the team. He is a very calm human being and understands and acknowledges whatever is being told and explained to him. If he continues the same dedication towards the game, he will be one of the best players in the country soon. 
A message for your fans and supporters.
I would like to thank each and every supporter who spammed a black and an orange heart in the chat in all the tournaments we played and supported us. Guys, you are our pillar . Never stop your support and we promise that we will deliver the best of our capabilities to you. Also, please don't spread hate against any player or any team as everybody works so hard and plays under the pressure to perform. So let's eliminate the hate from the community together.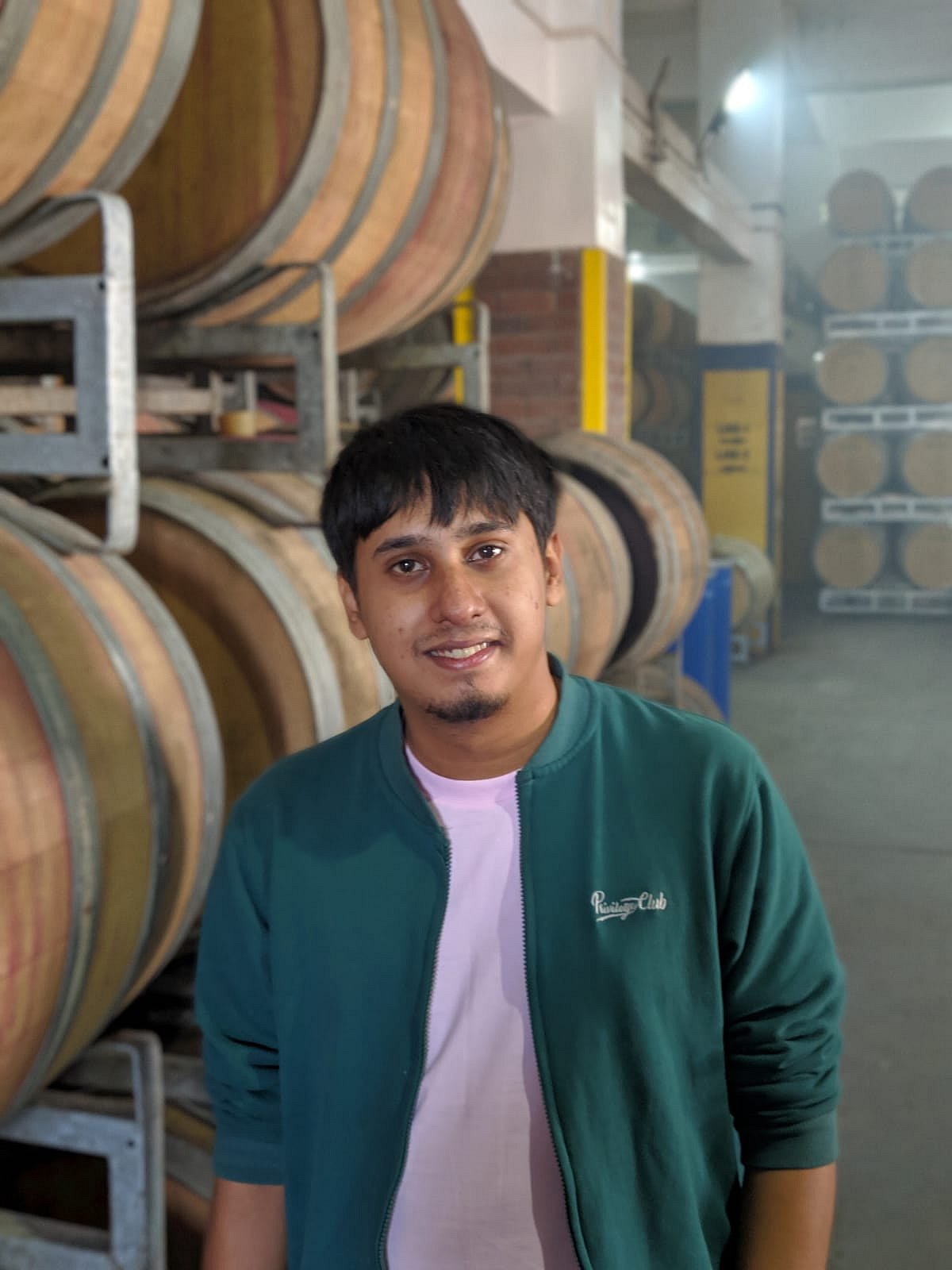 Shounak has been one of AFK Gaming's longest-serving esports journalists. From Dota, to Counter Strike and now Mobile Titles, you can rely on him to bring you the latest scoop and news from the world of esports.