Interview with PMIT 2019 champion RVNG.Trilok
Revenge Esports' breathtaking performance at the recently concluded PUBG Mobile India Tour will be long remembered. After a meager 4th place finish in Group A, at the Jaipur Finals, Revenge went all out in Kolkata, showing massive improvement in just a matter of just 3 months. Beating out favorites, Orange Rock was no easy work, but Revenge showed depth, strategy, maturity and lots of raw skill to take the win. We sat down with their captain and IGL Trilok 'Trilok' Singh to get his thoughts on how the team prepared, how they adjusted to the LAN and what lies in store for them in the future. 
Hi Trilok! Congratulations on the win. Tell us what your expectations were going into the tournament and were you surprised that you won?
Thank you so much! Expectation wise, we had practiced a lot, so we had a lot of confidence. And on top of that, we performed pretty well on day 1 so there was always the possibility of us taking the win, and in the end, we managed to do it. 
Your PMIT journey started in Jaipur in the Group A finals, where you finished in 4th place. Obviously that wasn't your best performance. However, in the finals, you guys smashed everyone and took the win. So what changed between Jaipur and Kolkata?
In Jaipur, we managed to somehow win with a small margin and managed to sneak into the top 4 and qualified. So once we got home, we sat as a team and we watched our matches. We tried to identify what we did wrong and we also came up with new strategies and plans. This helped us a lot and of course, we put in a lot of hard work which eventually paid off in Kolkata. 
You, as a player, have some competitive experience as you played in PMIS and in the PUBG Mobile Campus challenge. What about your teammates? For them it must have been a new experience. 
Yes personally I have played on stage before at both PMIS and the Campus Challenge. My teammates were obviously a bit nervous because it was their first LAN. So I shared some of my experiences with them and I tried to instill confidence in them. I tried to boost their morale all the time and kept telling them that, imagine that you are playing from the comfort of your own homes and yea it helped them calm down. 
According to you, what is the biggest difference in terms of playing a LAN in front of a crowd and playing from home? 
The biggest difference is that when you are at home, you are alone but on LAN you are next to your teammates and also in front of spectators. So everyone is watching your every move. Also on LAN, anytime you make a small mistake, your teammates can correct it on the spot. However, at home, you can't see your teammate's POV. When you can see your teammates POV, you can always make better decisions and play better. 
How did you meet your teammates and how did you decide to make a team? 
When we started playing the game, it was around season 3 or 4 and the scene wasn't that big. So at that time there were only a few known clans like Oxygen, SouL, IND, GodL. That time I joined the Oxygen clan. And to be honest, all of us were in Oxygen and then we changed our name to Revenge because we liked the name and it gave us our personal identity. 
We all met each other online. Akshay, Sonic and me met online and we were already in a team. I met clutchgod through a friend of mine. I saw his gameplay and I was very impressed so I asked him if he would like to join us because we had a slot at the time. So yea he joined us and we eventually renamed to Revenge and took part in PMIT. 
When and how did you decide to play competitive esport?
Around season 2  is when the Campus Championship happened and that's when I heard about competitive scene. My friend registered me for the event and he said there is a fifty lakh prize pool and you should try and take part.  We performed quite well and that is when my interest in PUBG Mobile started becoming serious. I started enjoying playing competitively and for me and my team, the opportunity to prove ourselves was quite exciting. 
On day 1 of the PMIT grand finals you performed really well and finished the day in second place. However the tournament favorites, Orange Rock were in first place.  What did you guys decide to do differently on day 2 to overcome this difference?
On day 1, Orange Rock performed really well and were very consistent. We also performed well but we fell behind because of a bad performance on Sanhok. On day 2, we didn't really change our plans too much. We went with what we were comfortable with and had practiced. Our main focus was to be consistent and try and be in the top 5 - top 6 every time. With this, if we managed to get 5 or 6 kills, each time, then we knew that nothing could stop us from topping the table. 
PMIT was one of the few tournaments which had FPP but if you look at tournaments like PMCO, you will see that all matches are in third-person. Was it difficult for you guys to adjust to to FPP in Kolkata?
As you said correctly, PMIT was one of the only tournaments which has FPP. We don't play a lot of FPP, but fortunately all our players are quite decent at it. We knew that we had to play four out of ten maps in FPP. Strategy wise it is quite different and requires more reflexes and better aim.  We played a lot of of TDM, War Mode and Sanhok as a team, and we also made a few specific strategies just for the FPP maps.
On day 2, Orange rock started off with a chicken dinner, further extending their lead. Did this put additional pressure on you guys and how did you guys approach the situation?
The first map of day two was an Erangel on FPP. We went in the day with the usual plan of trying to be consistent. Most of our players didn't survive till very late but clutchgod was able to  sneak his way into the final circle and managed to get some very crucial points for us. However OR were still able to get the win and had a lead of about 15 points. So yeah, it was definitely frustrating but we knew if we stick our plans we could still do it, and in the end we did.  
In the second map you guys managed to get a chicken dinner on Miramar and then you finished second in Sanhok and were finally able to go to the first position. What was going through your mind?  
In Sanhok, we were rotating and we saw on the kill feed that OR are taking a fight with another team and one of their players was knocked along with 2 players on the other team.  It was an easy decision for us to third party this fight as not only did we stand to gain the kill points, we were also taking down our closest competitor and chipping away at the point difference.
After Sanhok your team had 28 points over OR, with 2 maps remaining. At this point did you guys decide to change your play style or did you want to be consistent and try and want to extend the lead and play aggressive?
When we had 28 points over OR, we knew that it was just a matter of playing well on one map and the tournament would be in the bag for us. So we went into Vikendi  thinking that all we need is a top 5 with 5 or 6 kills and even if OR gets a chicken dinner with even 10 kills, we'll  still have a big lead going to the last map. Unfortunately, it didn't work out for us and we were eliminated in 17th place.
Going into Erangel, we decided to play passive and watch the kill feed, because we knew that if OR get eliminated before us, there is no way that we can lose the tournament. Since we lost clutchgod early, we realized that without our main assaulter, trying to take fights was not the best idea since we lacked some firepower. So we decided to play very passive and hoped the zone favors us. We were eliminated in 10th place with 1 kill and OR were still alive. But they had to cover up a lot of points and they got third party-ed in a fight and lost 2 players. 
Obviously you guys knew that you were playing for a lot of money. 50 lakh INR is a life changing amount. Was this additional pressure on you or was money never a factor for you and your team?
Of course, 50 lakhs is a very big sum of money, but for me and my teammates the priority was lifting the trophy. We wanted to show everyone that we were one of the best PUBG teams in India and we wanted to get our hands on the trophy; For us the money was secondary. 
Have your parents been supportive about your decision to play PUBG professionally? How have you seen their reaction change from the time you told them that you wanted to play a to the time you won PMIT?
In India most parents want you to finish your studies and try and get a good and stable job. the same is true for my parents. But when I was playing some other tournaments earlier, we managed to place quite well and that encouraged my parents to allow me to play while continuing my studies.  So yeah, my parents were quite supportive and said that I should do both side by side.
When I won PMIT, of course, my parents were very happy. They said that finally all my hard work paid off. For the last three months, we were spending a lot of time practising, almost 4-5 hours a day. To see them supporting me at this time, made me feel very good. And finally when I won, I hope I made them proud and they also felt that finally I managed to achieve something big and make a name for myself. 
A lot of people say that the Indian PUBG Mobile community is very toxic, but I am sure there are a lot of people are helpful and support each other. Who are the people who have supported you when you needed it the most?
I think in the Indian community there are a lot of good players and a lot of nice people and many of them and have helped me a lot.  Every player has their ups and downs and when I needed support and help, lots of them stepped up. 8bit Thug, 8bit Goldy, MortaL, Mamba, Viper are all people who have supported me a lot, especially when we didn't do well. They would tell us that focus and practise for the next tournament. I would like to thank each and every person who has helped, supported and motivated me because without them I would not be here. 
What is your equation and dynamic with your teammates?
For me, my teammates are more like my brothers. Because two of them are much younger, I feel like an elder brother to them. And it is one of the reasons why our synergy is so strong.  And of course sometimes in the heat of the moment, we also say things to each other and fight but because of this brotherhood feeling we always are able to understand and make peace very fast. 
What were your thoughts when you were lifting the trophy? Was the feeling the same as you had imagined it would be?
Obviously our excitement was on another level. And especially because we had performed well, we were very proud. When it was announced that 'Revenge Esports have won PMIT 2019' and then we lifted the trophy and everyone was chanting our name it was a surreal experience. We felt so proud that all our hard work had paid off. 
What's next for Revenge Esports?
We have just won a big tournament so for now we will take a break for a few days. But we know that there are a lot of big tournaments which are coming up and we would like to win every tournament we play in. We will take some rest and we will work hard, work on our strategies, try and change our rotations, improve on our strategies and we will work to be a be an even stronger team. 
Do you have any shoutouts?
I would like to thank all my supporters and fans for all the love and support they have given us all through our ups and downs. You guys are the best and we hope that you continue to support us and we promise that we will continue to perform our best.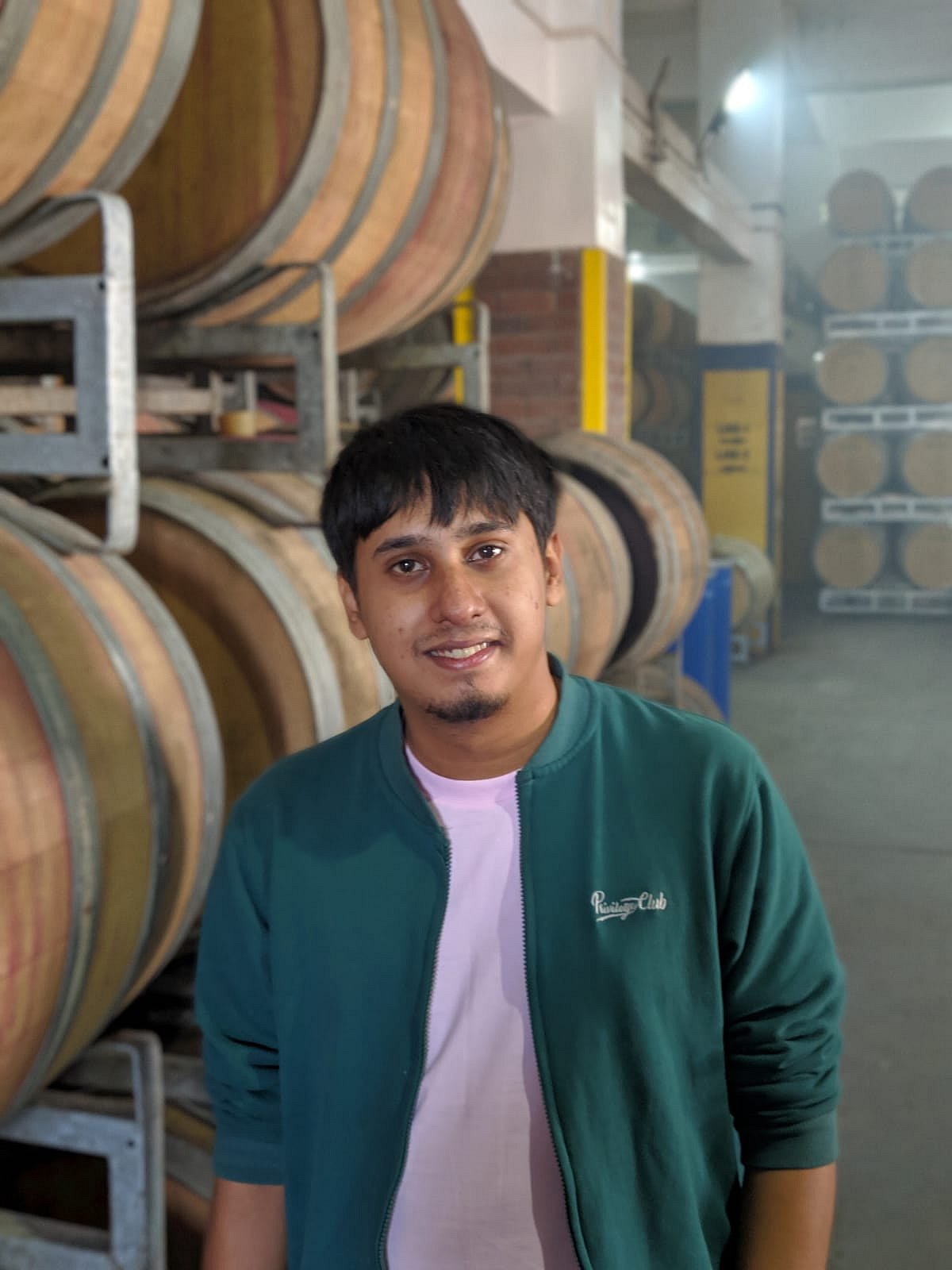 Shounak has been one of AFK Gaming's longest-serving esports journalists. From Dota, to Counter Strike and now Mobile Titles, you can rely on him to bring you the latest scoop and news from the world of esports.