Valorant Fans Help Finalize Skins for the 'Karma Give Back' Charity Bundle
Riot Games announced the four skins that will be making it to the Valorant Give Back bundle later this month.
The new bundle will include four fan-voted weapon skins as well as some accessories at a discounted price.
The bundle will be available from 22 June to 8 July.
---
Riot Games announced that the Run it Back bundle would be returning for the game's first anniversary. However, the studio put a twist on the popular bundle and turned it into an opportunity to involve the community for a social cause. 50% of the proceeds from the skin sales and 100% from the accessory sales is set to be contributed to the studio's Social Impact fund which is an initiative by Riot Games that is held in partnership with 'Impact Assets.' After fans voted from 2 June to 7 June, Riot Games showed off which skin would become a part of the upcoming bundle.
Valorant Give Back Bundle Overview
The Valorant Give Back bundle's voting is now over and the winners were announced on 16 June. The new bundle will be available from 22 June to 8 July. The bundle will include the following skins:
Reaver Sheriff

Ion Operator

Valorant GO! Vol. 1 Spectre

Reaver Vandal
The four skins will be available in a bundle for fans to purchase at discounted rates. The Reaver Sheriff was the most popular skin in the new bundle with over 60% votes going to it. The Magepunk Ghost in comparison had only 24.1% votes going up against the Reaver Sheriff.
The VALORANT GO! Vol. 1 Spectre won in its category with over 47% votes and the Reaver Vandal had over 35% votes. The only category where there was some competition was when the Ion and Reaver Operator skins went head-to-head. The Ion Operator edged out the Reaver Operator by just 0.1% and made it to the new bundle.
Riot Games will be contributing 50% of all proceeds from the skins as well as 100% of all the proceeds from the accessories in the bundle to charity. While the studio has revealed which Valorant weapons will be making a return as part of the bundle through community voting, it is unknown which accessories will be thrown in. It is likely that some player cards and gun buddies will be available as part of the bundle.
The Give Back bundle is similar to the Run it Back bundle which was introduced a few months ago which reintroduced some of the most popular Valorant skins for a short time. Unlike the Run it Back bundle, the new Give Back bundle's contents was decided by the community through voting.
Published On: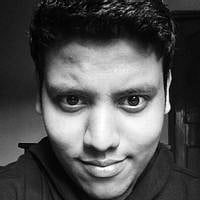 Abhimannu is a part of the content team at AFK Gaming and a lifelong obsessive gamer. He currently covers esports titles like VALORANT, CS: GO, Call of Duty, Fortnite, PUBG and more.