Tom Clancy's XDefiant Free-to-Play FPS From Ubisoft Announced
Ubisoft just announced a new 6v6 shooter Tom Clancy's XDefiant which will receive its first beta later this year.
There are four classes that will be available at launch and potentially more classes will be added down the line.
The game will be available on Xbox Series X, Xbox Series S, Xbox One, PS5, PS4 Stadia, Luna, and Ubisoft Connect.
---
Ubisoft just announced a new free-to-play FPS game, 'Tom Clancy's XDefiant' that seeks to combine elements of The Division and Ghost Recon in a PVP setting. The game will feature 6v6 gameplay and it is being headed by Ubisoft San Francisco's executive producer, Mark Rubin and creative director, Jason Srhoeder. Players will be able to pick characters known as Defiants from specific factions, which are based on existing Tom Clancy titles. More factions have been promised by Ubisoft as the game progresses. Here is a closer look at everything we know about the new game so far.
Tom Clancy's XDefiant Overview
The 6v6 shooter will feature unique abilities, traits, and 'ultras' which are essentially ultimate abilities. You will also be able to choose your weapons and get access to special devices that are exclusive to your faction. The game will allow players to swap loadouts when respawning to help players adapt their playstyle on the fly.
Here is a basic rundown of what each of the classes do:
Wolves: The Wolves class is based on Tom Clancy's Ghost Recon and it will offer players tanking abilities. Wolves are meant to be on the frontlines and protect the team from incoming damage and enable their damage dealers and supports.
Echeleon: The Echeleon class is based on Splinter Cell and it serves as a support class. Echeleons have access to gadgets and special abilities to assist teammates.
Outcasts: The Outcasts class incudes healer characters that can help keep allies' health topped up at all times. The class is based on Tom Clancy's The Division.
Cleaners: The Cleaners are also based on The Division, similar to the Outcasts. They serve as primary damage dealers (DPS) for teams.
There will be multiple game modes to choose from including Domination and Escort. There is no official release date available for the game just yet but Ubisoft announced that Tom Clancy's XDefiant will be a free-to-play title on all platforms and it is coming to Xbox Series X, Xbox Series S, Xbox One, PS5, PS4 Stadia, Luna, and Ubisoft Connect.
There will be beta tests available in Winter 2021 and fans can sign up to get an early hands-on experience of the game. Registrations for the beta are currently open on the official XDefiant page at: https://www.ubisoft.com/en-us/game/xdefiant
Published On: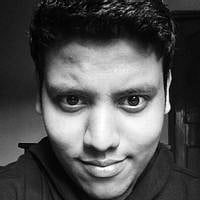 Abhimannu is a part of the content team at AFK Gaming and a lifelong obsessive gamer. He currently covers esports titles like VALORANT, CS: GO, Call of Duty, Fortnite, PUBG and more.