Team Vitality to Reportedly Replace JESMUND with Shalaby in Valorant Roster
Team Vitality is reportedly considering replacing Jesse "JESMUND" Terävä from its Valorant roster.
The move is allegedly taking place as a last ditch attempt to qualify for Masters 3 Berlin.
The player might be replaced by Anubis Gaming's Mohamed "Shalaby" Shalaby.
---
According to a report by VLR.gg, French organization Team Vitality is looking to replace Jesse "JESMUND" Terävä with Egyptian pro player Mohamed "Shalaby" Shalaby. The team is looking to strengthen its rosters for Stage 3 of the Valorant Champions Tour. JESMUND has been part of the Team Vitality Valorant roster since March 2021 the move can come as a surprise for fans who have been following the French organization's recent performances at the Valorant Champions Tour. Team Vitality is yet to make an official confirmation about the transfer and it will be interesting to see how the community reacts to the move.
Why is JESMUND potentially being replaced
JESMUND was one of the first players to join Team Vitality's Valorant roster along with Ouali "M4CHINA" Manset and Lukas "feqew" Petrauskas. Vitality received an invite to the closed qualifiers for Stage 3 but it fell short and failed to qualify for the playoffs. Despite not being successful at the VCT, JESMUND has been a successful player in the domestic scene with multiple wins at the Valorant Academy: Europe events under his belt.
The alleged transfer is happening likely because of Vitality falling short at both Challengers events and the team might be looking to make some changes ahead of Stage 3. If the team is unable to make it to Valorant Masters 3 in the next Challengers event, it will be unable to compete in the Valorant Champions Tour main event.
JESMUND's replacement, Shalaby, is part of Anubis Gaming, which is one of the best teams in the MENA region. The team came second in the Strike Arabia Championship's Levant and Egypt division. Shalaby has the highest all-time Average Combat Score and Average Damage per Round in the MENA region. The player is currently competing in the Red Bull Campus Clutch in Spain and if the player joins Team Vitality, he will be a part of the organization's last-ditch attempt to reach Masters 3 Berlin later this year.
Former Anubis coach Ahmed "ZE1SH" El Sheikh is reportedly on trial with Team Vitality as well and if the roster changes go through, Shalaby will be reunited with his former coach. There is no official confirmation for the roster changes just yet and fans will have to wait to find out if the reports of JESMUND being benched are true.
Published On: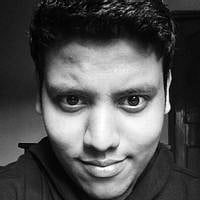 Abhimannu is a part of the content team at AFK Gaming and a lifelong obsessive gamer. He currently covers esports titles like VALORANT, CS: GO, Call of Duty, Fortnite, PUBG and more.