Rocket League Rank Distribution in 2021 Explained
Rocket League updated its ranked distribution system after the free to play update.
The new ranked system's highest rank is Supersonic Legend.
The current ranked season will end on 11th August.
---
Rocket League is one of the most popular competitive games out there but its ranked system can be hard to understand for players who are new to the game or returning players who returned after the free-to-play update. Psyonix has made a number of changes over the years and the Rocket League's ranked distribution is not what it used to be in the past. Supersonic Legend is currently the highest achievable rank but there is no cap on the MMR you can have as a player. Here is a closer look at all of the different ranks and tiers and a breakdown of how the system works.
Rocket League Rank Distribution
Here are all of the ranks that are part of Rocket League's ranked distribution as of the latest update .
Unranked

Bronze 1

Bronze 2

Bronze 3

Silver 1

Silver 2

Silver 3

Gold 1

Gold 2

Gold 3

Platinum 1

Platinum 2

Platinum 3

Diamond 1

Diamond 2

Diamond 3

Champion 1

Champion 2

Champion 3

Grand Champion 1

Grand Champion 2

Grand Champion 3

Supersonic Legend
You might be unfamiliar with the system as Psyonix made some changes to the ranked system in 2020 after the free to play update was implemented. The previous highest rank known as Grand Champion ahs been split into three tiers and the developers added Supersonic Legend as the highest rank in the game.
Rocket League Ranked Placements
In order to get your first rank in Rocket League, you will need to complete 10 placement matches in any competitive playlist. The placement rank is exclusive to each playlist and if you get a rank in 1v1, you will not get a rank for 2v2 and 3v3 until you complete 10 matches in those modes. Additionally, if you do not play a competitive game for 30 matches, you will be marked "unranked" and will need to get re-evaluated by playing a couple matches.
Rocket League Ranked Playlists and Rewards
There are three ranked modes available in Rocket League, which include:
1v1 Duel

2v2 Doubles

3v3 Standard
Standard is the most played mode for the Rocket League Championship Series and major tournaments and if you are considering playing the game for a shot at esports, 3v3 is where you want to spend your time in.
Bronze I or higher – Season 2 – Bronze Boost

Silver I or higher – Season 2 – Silver Boost + lower Boost

Gold I or higher – Season 2 – Gold Boost + lower Boosts

Platinum I or higher – Season 2 – Platinum Boost + lower Boosts

Diamond I or higher – Season 2 – Diamond Boost + lower Boosts

Champion I or higher – Season 2 – Champion Boost + lower Boosts

Grand Champion I – Season 2 – Grand Champion Boost + lower Boosts

Supersonic Legend – Season 2 – Supersonic Legend Boost + lower Boosts
The Season 3 rewards have not been revealed yet but going by previous seasons, players can expect player titles in special colors.
Rocket League Ranked Seasons
Ranked seasons are approximately three or four months long and there is a soft reset each time a ranked season ends. Currently, we are in season three and it is set to end on 11th August. After the season sends, your MMR will be soft reset and you will have to play your placement matches again. Usually, winning more than 50% of your placement games will put you slightly higher in the subsequent season.
Rocket League Ranked MMR
Like all competitive games, Rocket League has its own MMR system but the game does not use any numbers to showcase your rank in-game. There are third-party apps that you can use to see your actual MMR but considering how often Psyonix tweaks its ranking system, you cannot get a 100% accurate representation of your rank. Each playlist has its own MMR scores and you have to keep winning to climb the ranks.
Your MMR increased with each win and decreased with each loss. However, the number of goals you score per match is not a factor in determining your MMR according to third-party tracking apps. While Psyonix has not revealed details on how exactly the MMR system works, it has been discovered that when matchmaking the system weighs towards the highest MMR player in a lobby.
Published On: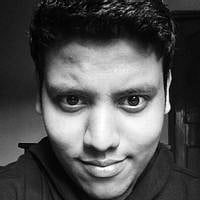 Abhimannu is a part of the content team at AFK Gaming and a lifelong obsessive gamer. He currently covers esports titles like VALORANT, CS: GO, Call of Duty, Fortnite, PUBG and more.