PUBG Teases Partnership with Soccer Star Son Heung-Min
PUBG is set to receive a ton of new content with Season 12 and it looks like the studio is partnering with Tottenham Hotspur star Son Heung-Min.
There is no official word on what the collaboration between the soccer star and PUBG entails.
PUBG is also getting a ton of new content as part of the Season 12 update.
---
The official Playerunknown's Battlegrounds (PUBG) Twitter account teased a partnership with Tottenham Hotspur and South Korea star Son Heung-min. There are no official details on the nature of the partnership just yet but the game's official social media account hinted at an upcoming collaboration. PUBG is not the first the game to feature a soccer star with Fortnite partnering with Heung-min's teammate Harry Kane. With Krafton already teasing the announcement, fans will hopefully not have to wait long until we know what the collaboration means for the fans. Here is a quick look at everything we know so far about PUBG's partnership with Son Heung-Min.
When can we expect more news about PUBG's collaboration with Son Heung-Min
On 23 June, the official PUBG Twitter account posted a silhouette of Son Heung-Min with the caption "guess who's coming to the Battlegrounds?" and that is all we know so far. The image has a 'coming soon' text on it and Krafton is yet to reveal any further details. Fans are expecting a special limited-time skin or some other form of cosmetic rewards.
Fortnite recently partnered with Harry Kane, who is one of Son Heung-Min's teammates at soccer team Tottenham Hotspur F.C. and fans got access to a character skin. With Krafton already teasing the event, fans can expect to find out more in the coming days.
Other new updates coming to PUBG
Krafton also announced Season 12, which is the biggest Miramar update since the game's launch. The studio promised a visual overhaul and a ton of new updates to the map. The studio revealed that it focused on improving the overall visual quality while also keeping a close eye on improving player interactions with the environment to improve gameplay. Fans can expect reduced object clutter, less troublesome coastlines, adjusted cover across the map, and more.
Other new additions to the game include a LYNX AMR weapon which is the game's first .50 caliber weapon is being marketed as the best anti-vehicle sniper in the game. The weapon has only five shots and no reload available. The game is also getting Quad, an off-road vehicle to help players navigate through the newly reworked Miramar. The biggest update of Season 12 is the addition of soccer balls in the lobbies to help players spend time before matches start. There are two soccer balls that spawn in each player-occupied area.
Published On: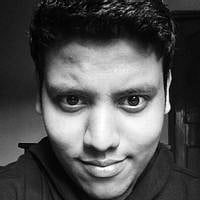 Abhimannu is a part of the content team at AFK Gaming and a lifelong obsessive gamer. He currently covers esports titles like VALORANT, CS: GO, Call of Duty, Fortnite, PUBG and more.