Pokimane Slams Twitch Rivals' Valorant Series 2's 'Imbalanced' Teams
Imane 'Pokimane' Anys is unhappy with the team balancing at Twitch Rivals' Valorant Series 2 Event.
She talked about how some teams are "stacked" with multiple Immortal players.
Pokimane mentioned that the teams are supposed to have only two Immortal players but some teams have up to four at the event.
---
Imane 'Pokimane' Anys, who is the biggest female content creator on Twitch, has pointed out issues with the Twitch Rivals Valorant Series 2 tournament. She called out the tournament organizers for making the teams imbalanced and she claims that the event is not fair or fun. She is currently competing with other popular streamers at the event including Ali 'Myth' Kabbani, Hannah 'Bnans' Kennedy, Yvonne 'Yvonnie' Ng along with Immortal level players. She talked about how the teams are imbalanced as the number of Immortal players in each team is not consistent across the rosters.
What is the Twitch Rivals Valorant Series 2 event
The Twitch Rivals Valorant Series 2 event pits eight teams led by eight popular streamers on the platform to compete against each other for a prize pool of $50,000. The group stages are already underway with Team Bnans sitting at a comfortable 3-0 lead in Group A. Pokimane's team "Team Sydeon" has been able to secure one win so far against Team Quarterjade in Group B.
Why Pokimane is upset with the Twitch Rivals' Valorant Series 2 teams
Multiple Immortal level players are competed at the event including Lucas 'Mendokusaii' Håkansson and Timmy 'iiTzTimmy' An. Pokimane pointed out that each team is supposed to have two Immortal level players but, in some cases, some teams have three or four Immortal players which is making the experience unfair and imbalanced.
Pokimane said in one of her recent streams "I don't understand how this got past the Twitch Rivals team and the Riot Games team. It feels like the teams are so imbalanced that it will make for a bad streamer experience and a bad viewer experience. It makes me sad because this was pitched as a fun, casual tournament."
The organizers of the event are yet to address the issue and explain why there is a disparity between the number of Immortal players in each team. Pokimane pointed out Bnans, itsHafu and Ploo for having "stacked" teams that are full of Immortal players while very few teams like Yvonnie's are balanced. She feels that it will lead to not only a bad competitive experience for the participating players but it will also affect the viewership as fans will not be able to see all of their favorite streamers on event footing at the Twitch Rivals event.
The event will wrap up later today with one of the teams taking home a chunk of the prize pool. Fans can catch up on the ongoing event at any of the participating streamers' channels on Twitch.
Published On: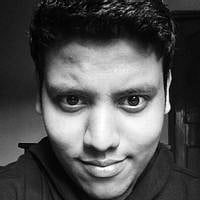 Abhimannu is a part of the content team at AFK Gaming and a lifelong obsessive gamer. He currently covers esports titles like VALORANT, CS: GO, Call of Duty, Fortnite, PUBG and more.