NRG Completes Its Valorant Roster by Signing Former XSET Member 'Wedid'
NRG has finally found its final Valorant roster member after the departure of 'Daps.'
Former XSET member 'Wedid' will be joining the North American organization to compete in the ongoing Valorant Champions Tour.
Wedid will be joining S0m, eeiu, Android and Tex.
---
NRG has finally found its fifth team member to join the official roster. Former XSET member Matthew "Wedid" Suchan will be joining the NRG Valorant roster and compete in the ongoing Valorant Champions Tour. Wedid was part of XSET during the previous Valorant Champions Tour stages where he secured a 7th-8th spot with his team at VCT Masters 1 and failed to qualify for Masters Reykjavik. The move comes two weeks after NRG's Damian "Daps" Steele retired from competitive Valorant. NRG will be looking to turn its luck around after disappointing performances at the ongoing Valorant Champions Tour.
Wedid will be replacing Daps in the NRG roster
NRG's Daps is a former CS:GO pro who was part of Gen.G's CS:GO roster before switching to Valorant in October 2020. He joined NRG and it was the only organization he was a part of before he decided to step down from his competitive career. After two weeks of no roster announcements, NRG finally signed Wedid to replace Daps. The former NRG member revealed "it's been no secret to the people around me that I just don't enjoy playing anymore, which was the main reason to my choice."
The team has failed to qualify in any significant Valorant tournaments so far. It failed to make it into the Valorant First Strike NA event last year and it did not qualify in Valorant Champions Tour's Masters One or Two event. They did make it to the recent Challengers finals and will be looking to make a push for the final Challengers event which will take place later this year.
The current NRG Valorant roster includes:
Sam "S0m" Oh

Daniel "eeiu" Vucenovic

Bradley "Android" Fodor

Ian "Tex" Botsch

Matthew "Wedid" Suchan
The revamped NRG roster will need to qualify for the next North America Challengers event and get a top finish at the final VCT Masters event to be a part of Valorant Champions Tour's world championship event which will take place at the end of this year. NRG is one of NA's top organizations in multiple esports but its performance in Valorant has been disappointing for fans and the team will be looking to turn things around.
Published On: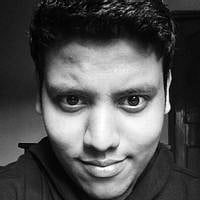 Abhimannu is a part of the content team at AFK Gaming and a lifelong obsessive gamer. He currently covers esports titles like VALORANT, CS: GO, Call of Duty, Fortnite, PUBG and more.