Monster Energy Skins May be Headed to Apex Legends
Apex Legends is reportedly collaborating with Monster Energy to offer in-game cosmetics to all players.
Player badges were also discovered in the latest version of the game indicating that an event might be taking place soon.
Monster Energy also recently became an official sponsor of the Apex Legends Global Series.
---
An Apex Legends leak has revealed that there are Monster Energy-themed skins and other cosmetics that will be available in-game starting 1st August. Monster Energy recently announced that it is now an official sponsor of the Apex Legends Global Series (ALGS) esports events and the upcoming skins could be a result of the partnership with Respawn. According to an Apex Legends leaker, Shrugtal, all of the cosmetics that will be available as part of the Monster Energy collaboration event will be free to earn. Here is a closer look at the leak and the details of what skins are potentially heading into the game.
Apex Legends X Monster Energy skins overview
As part of the upcoming collaboration event that was leaked, Apex Legends might be offering all players two legend skins for Wraith and Octane. It was also revealed by Shrugtal that two energy weapons might be receiving their own skins, which include the Volt and Havoc. However, unlike the ongoing Thrillseekers event which includes legendary skins for players to earn, the upcoming skins are reported to be Rare. There will also be some other cosmetic items that players can earn.
Here is a list of all the skins that are headed to the game as part of the Apex Legends and Monster Energy collaboration.
Octane skin: Abstract Splash
Wraith skin: Energy Transfer
Havoc skin: Electric Momentum
Volt skin: Vapour Trail
Fuse Banner Frame: Aces High
Wattson Banner Frame: High Voltage
Octane Banner Frame: The Formula
Universal Holo-spray: Charged Up
Universal Holo-spray: Energy
Universal Holo-spray: Free your speed
There will also be some player badges up for grabs. The leaks suggest that there are multiple tiers of the badges which suggests that an event might accompany the upcoming drop to help players level up the badges. The badges were spotted in the current version of the game which means that the collaboration event may happen before Season 10: Emergence kicks off next month.
Respawn Entertainment is yet to officially announce an event as part of its collaboration with Monster Energy for ALGS. Monster Energy on the other hand has teased that something big is about to drop. If the leaks are true, fans can expect to find out more about the tie-in event in the coming days.
Published On: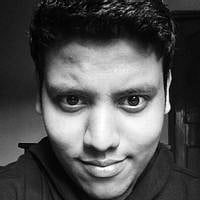 Abhimannu is a part of the content team at AFK Gaming and a lifelong obsessive gamer. He currently covers esports titles like VALORANT, CS: GO, Call of Duty, Fortnite, PUBG and more.