GoodGame1 Announces College Esports Championship
GoodGame1 is hosting an esports event aimed at grassroots level esports players.
Season 1 of the event will feature a prize pool of INR 5,00,000 ($6,700~ USD)
The featured games include FIFA, Valorant and Free Fire with cash prizes, individual awards and scholarships up for grabs.
---
GoodGame1 (GG1) announced its upcoming event, the 'College Esports Championship' which will feature a prize pool of INR 5,00,000 ($6,700) for its first season. The tournament is directed at the grassroots esports players across the country. The prize pool will be distributed as cash prizes as well as scholarships. The competitive esports event is open only to aspiring esports players who are still in college. The games featured in the event include FIFA, Valorant and Free Fire. There will also be fairplay and leaderboard awards for standout players at the event. Here is a closer look at the upcoming event including format, schedule and broadcast details.
GoodGame1 College Esports Championship overview
Season 1 of the CEC kicked off on July 1st, having over 600 players from 100+ colleges across the country participating. The two-month long tournament has divisions for three of the most popular esports titles today - Valorant, Free Fire and FIFA; hosting 48 teams for each. The GG1 College Esports Championship aims to engage with 500+ colleges and over 10,000 young esports athletes from across the country by the end of 2021.
"By creating an annual program for players to nurture, develop and potentially be scouted, our mission is to legitimize esports as a career and professional opportunity in the eyes of the two key stakeholders in a student's life - their parents and the educational institutions," Abhinandan Balasubramanian, the founder and CEO of Goodgame1, said in a press release.
GoodGame1 College Esports Championship Season 1 format and schedule
The qualifiers for the GoodGame1 event adheres to the following formats;
FIFA (best-of-two)

Valorant (best-of-one)

Free Fire (best-of-six)
Phase one started on 1st July and the qualifiers will take place until 30th July.
Phase two commences on 2nd August and the finale will take place from 11th August.
GoodGame1 College Esports Championship prize pool
The GoodGame1 College Esports Championship will feature Valorant, Free Fire and FIFA tournaments across multiple seasons. The first season will feature a total prize pool of INR 5,00,000 ($6,700).
In a conversation with AFK Gaming, a representative of GoodGame1 stated that players can expect a prize pool of INR 25 Lakh ($33,500~) for Season 2 and INR 50 Lakh ($67,000~) for Season 3 of the tournament, which are due to take place later in 2021.
Published On: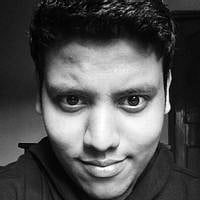 Abhimannu is a part of the content team at AFK Gaming and a lifelong obsessive gamer. He currently covers esports titles like VALORANT, CS: GO, Call of Duty, Fortnite, PUBG and more.