Apex Legends Fan-Favorite POI 'Mirage Voyage' Will Never Return According to Respawn Dev
A recent viral Reddit post was talking about potential locations where Apex Legends' Mirage Voyage POI could be placed in Olympus.
Fans were weighing in their opinions until a Respawn dev shared some bad news with fans.
Respawn Entertainment's Lead Designer Daniel Klein revealed that the POI may be gone for good.
---
Respawn Entertainment's Lead Designer Daniel Klein revealed that the Mirage Voyage point-of-interest (POI) location will never return. The POI was very well received by the community when it launched for the first time back in 2019 and it has made numerous appearances in newer Apex Legends maps over the years. It looks like 2021 reintroduction of Mirage Voyage back in January was the final time fans would have experienced the location. The dev did not reveal why the location would never be brought back but it left a number of fans disappointed on social media after finding out that the iconic location might never be making its way back to the game.
What is Mirage Voyage in Apex Legends
Players who joined the game after January 2021 may have never seen or heard about Mirage Voyage. It was a limited-time location that was first added to the game as a "Town Takeover" event. Town Takeover events usually take place when a character's heirloom is introduced. However, the Mirage Voyage POI was different from other POIs because it was moved from map to map unlike other ones.
It originally debuted in Season 3's Holo-Day Bash event and was later introduced to King's Canyon in Season 7. It was removed again and it has been turned into an Arenas map. The location was modified and it is currently known as "Party Crasher." However, the location is no longer a part of battle royale.
The over-the-top party boat is known for its loud music and Mirage decoys. It also has a panel that can be activated which sets off fireworks. However, none of these are visible in in the Party Crasher version of the location in Arenas.
Respawn Dev says Mirage Voyage is "down for good"
A viral post on Reddit with over 13,300 upvotes talked about potential locations in the Olympus map where the Mirage Voyage ship could be parked. Fans were eagerly sharing their thoughts on all potential POIs that could be replaced by Mirage's ship in a future update but Respawn lead designer Daniel Klein had some bad news for fans.
He said "Oh the voyage is CRASHED crashed. I think it's down for good." Mirage Voyage is among the most popular POIs in all of Apex along with the likes of Skull Town and Fragment East. The location will continue to be available in Arenas but fans will not get to experience the moving ship in existing and future maps anymore from the looks of it.
Published On: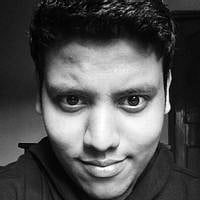 Abhimannu is a part of the content team at AFK Gaming and a lifelong obsessive gamer. He currently covers esports titles like VALORANT, CS: GO, Call of Duty, Fortnite, PUBG and more.