Fortnite's ICON Series Crossover Features Filipino Tik Tok Star Bella Poarch
Fortnite has partnered with Filipino Tik Tok Star Bella Poarch as part of its ICON Series crossover.
The emote will be available for 500 V-Bucks in the Fortnite in-game store.
Epic Games has not confirmed if Poarch will also receive an exclusive skin.
Epic Games has teamed up with popular Filipino Tik Tok star Bella Poarch to promote her latest single. An all-new emote has been added to the game as part of the ICON series crossover. The Tik Tok star has over 66 million followers and she recently released her hit single "Build a B*tch". Fortnite's 350 Million-strong player base is one of the biggest audiences in the digital entertainment industry and its collaborations with celebrities from non-gaming industries has helped expand its presence. Here is a closer look at everything the new ICON Series Crossover Event brings to the table for Fortnite fans.
Bella Poarch ICON Series Emote Overview
The new Fortnite emote features background music from "Build a B*tch", Poarch's latest single which has garnered over 100 Million YouTube views within a month from release. Poarch revealed in the official announcement, "Mainly it's about accepting yourself and embracing imperfections and your flaws. My whole message with 'Build a Bitch' is that I want people to realize that you don't have to be perfect."
Players can purchase the new emote from the Fortnite Store for 500 V-bucks. It is unknown if Poarch will get an emote of her own similar to other content creators who have partnered for the ICON series. Epic Games has not revealed the full details of the crossover event but if other collaborations in the ICON Series serve as a metric, she may receive her own skin sometime in the future. 
The Filipino-American TikToker and musician has joined the ranks of John Travolta, Pokimane, Backpack Kid and Drake to be a part of the ICON series. Her first viral Tik Tok features the star lip-syncing to "Soph Aspin Send" by British rapper Millie B. It is still the most liked video on the platform with over 45 Million likes so far. Her popularity soared and she eventually turned to music as a career. 
What is The Fortnite ICON Series
Fortnite's ICON Series features collaborations with celebrities from gaming, music, film, and fashion. Ninja was the first personality to be featured by the game and there have been numerous high-profile celebrities who have partnered with Fortnite since 2020 including Marshmello, Major Lazer, and more. 
RELATED:  Fortnite Pros Call The Game "A Joke" After Technical Issues Mar FNCS Grand Finals
Published On: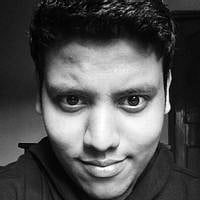 Abhimannu is a part of the content team at AFK Gaming and a lifelong obsessive gamer. He currently covers esports titles like VALORANT, CS: GO, Call of Duty, Fortnite, PUBG and more.