Apex Legends Valk Leak: A Look at the Season 9 Legend's Abilities and Lore
Apex Legends' Valk will be the next character to be added in Season 9 according to leaks from multiple sources.
The new legend will feature a mobility ultimate that will allow your team to re-deploy similar to using a jumptower.
The next major patch is expected on May 4, 2021 which will introduce Season 9, Valk and gameplay changes.
Apex Legends' Season 8: Mayhem is about to end in less than three weeks and we already have all the details on the game's next legend, Valk. There have been no official details from Respawn Entertainment but leaks have been circulating for months. Details surrounding the legend were discovered all the way back in Season 2 with an in-development page of multiple future characters being leaked. The Legends on the page included Crypto, Revenant, Loba, Rampart, and Valk. We have already received all the leaked characters except Valk, which makes the release of the legend almost certain. Here is a look at Apex Legends' Valk leaks and an overview of their abilities. 
Apex Legends: Valk Legend Overview 
On the legend board leaked all the way back in Season 2, it looked like Valk would be added to the game but that turned out to not be the case with Horizon and Fuse being added instead in two latest seasons. According to the latest leaks, Valk will finally be making it to the game in Season 9.
An a recent interview, Apex Legends' Chad Grenier revealed "I mentioned a little about Season 9, but the legend in Season 9 I hope will be liked in Japan." The developer may be hinting at the fact that Valk is Japanese. We may have also gotten our first look at Valk in Respawn's new 100 million players celebratory video. 
Apex Legends: Valk Abilities
Here are the leaked abilities of Apex Legends' Valk.
Tactical – Cluster Missile: Fire a rocket that explodes multiple times.
Passive – VTOL Jets: Hold jump to initiate VTOL Jets – allows hovering in the air.
Ultimate – Skyward: Press once to prepare for launch. Teammates can interact with Valk to join the launch. Press again to launch into the air and skydive.
Valk's ultimate looks like it will allow players to redploy similar to using a jump tower. It will be interesting to see how it fares compared to the likes of Wraith's portal, Octane's jump pad and Pathfinder's zipline. 
Apex Legends: Valk Legendary Skins
Here are the names of four legendary skins that Valk will get at launch. Images of the skins are not yet available: 
Aerial Support
Choke Uplift
Valhalla Descent
Warrior's Justice
Apex Legends: Valk Release Date
Apex Legends' Season 9 is set to launch on May 4, 2021 and the new legend should be available on the same day. 
RELATED:  Apex Legends Season 9: Full Patch Notes and Details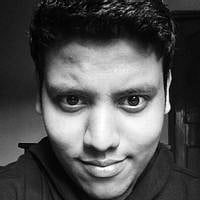 Abhimannu is a part of the content team at AFK Gaming and a lifelong obsessive gamer. He currently covers esports titles like VALORANT, CS: GO, Call of Duty, Fortnite, PUBG and more.