Riot Games Introduces VCT Game Changers Program for Women and Marginalized Genders
Riot Games announced its new VCT Game Changers program which seeks to be more inclusive and offer women and other marginalized genders opportunities in esports.
There will be an Academy program meant to offer grassroots and semi-pro level players an opportunity to compete in Valorant.
The Valorant Champions Tour Game Changers Series will feature teams of women and other marginalized genders competing throughout 2021.
Riot Games announced its Valorant Champions Tour Game Changers program that will supplement the year-long VCT event and create new opportunities for women and other marginalized genders in the game's esports. The studio talked about how the Valorant community has been diverse and global, but its esports also needs to reflect that. By building the program, Riot Games wants to work towards a Champions Tour that is more inclusive and representative of the Valorant community. There will be a tournament series and an academy program which will kick off next month. Here is everything you need to know about the upcoming VCT Game Changers Program. 
VCT Game Changers Overview
The VCT Game Changers program will feature two competitive initiatives, which includes: 
Valorant Champions Tour Game Changers Series 
Valorant Champions Tour Game Changers Academy
The Game Changers Series will take place in all major regions throughout 2021 and will be similar to the Ignition Series events we had last year, featuring the best teams in the world. North America will be the first region to host the event which will kick off in late-March this year. 
The Valorant Game Changers Academy will feature monthly tournaments and offer players opportunities to compete at the grassroots and semi-pro level. All Academy events will be organized in partnership with "GALORANTs", which is one of the largest communities within Valorant. 
The GALORANT community has previously partnered with Riot Games to organize the "For The Women Summer Showdown" tournament in September 2020. Both the Game Changers Series and the Academy program will seek to create the next generation of players competing at the Valorant Champions Tour. 
VCT Game Changers Philosophy 
Riot Games revealed that building a thriving competitive scene for Valorant is about "cultivating communities where players can compete together safely". Valorant's Senior Director of Esports Whalen "Magus" Rozelle revealed that the teams are working on improvements to chat, voice communications, and mitigation to griefing in-game and they want to create a safe environment in esports as well. 
Rozelle revealed that the Game Changers event will be an important step in the direction towards a more inclusive competitive Valorant scene, and the team is excited to see how the event kicks off in March. He concluded by saying "We're dedicated to making VALORANT the social experience you deserve, and we're looking forward to working towards that goal together. Thank you, and good luck to those of you who'll be competing!" 
RELATED:  Everything You Need to Know About The Valorant Champions Tour 2021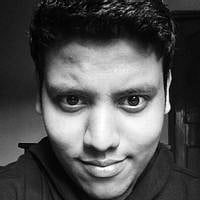 Abhimannu is a part of the content team at AFK Gaming and a lifelong obsessive gamer. He currently covers esports titles like VALORANT, CS: GO, Call of Duty, Fortnite, PUBG and more.