Fnatic Officially Signs Sumn FC Valorant Roster
Fnatic has successfully signed SUMN FC to compete in the Valorant Champions Tour's European division.
The team will start competing under the new banner tonight at the qualifiers in a bid to reach the global Masters event.
SUMN FC has been one of the most consistent teams of 2020 and are currently ranked 4th on vlr.gg leaderboards.
Fnatic has been absent from the world of Valorant esports for nearly a year, and they are set to make an entry at the Valorant Champions Tour's European division. Ever since the first Fnatic Proving Grounds in May 2020, the organization has not been a part of Valorant esports, but that is set to change with the signing of SUMN FC. The European roster had a successful 2020, with the team reaching the Valorant First Strike Europe's grand finals. The roster's stellar form continues in 2021, with the players pulling off a great run at the recently concluded Red Bull Home Ground. With Fnatic signing the roster, SUMN FC will be competing under the new orange and black banner at the Valorant Champions Tour Europe qualifiers this week. 
Fnatic Valorant Roster 
Jake 'Boaster' Howlett – Captain and IGL
Domagoj 'Doma' Fancev – Duelist
James 'Mistic' Orfila – Controller
Muhammad 'Moe40' Hariff – Initiator / Duelist 
Kostas 'tsack' Theodoropoulos – Duelist 
Why Was Fnatic's Entry into Valorant Delayed?
Chief Gaming Officer Patrick 'cArn' Sättermon from Fnatic talked about how the organization is finally excited to join Valorant. Fans have been requesting the organization to enter Valorant. Still, cArn revealed Fnatic wanted "to identify a roster that fits our vision of competing for the top titles in every game we enter."
Valorant Team Director Colin Johnson from Fnatic shared his thoughts on the roster, talking about the "group of players have more than proven their talent in recent months, holding their own against the European elite in every tournament they compete in, without the support of a salary or organization."
The roster will be working with the "High-Performance Unit," which is Fnatic's team of esports scientists who work with players. Fnatic setup the unit last year to work with over 60 professionals across games like Apex Legends, Counter-Strike: Global Offensive, Dota 2, and League of Legends. 
Other Major Players Entering Valorant in 2021
Fnatic is not the only major esports organization entering Valorant in 2021. Evil Geniuses and Alliance announced their rosters earlier this year, and OG is reportedly signing the Monkey Business roster to compete at the Valorant Champions Tour European qualifiers. Valorant Champions Tour is set to be a year-long esports event that is being pushed aggressively by Riot to cement the game's place in the world of esports. All teams from nearly all regions can compete at the regional qualifiers to reach the global finals, which will be a grand LAN event at the end of 2021.
RELATED:  Evil Geniuses Picks Up Mixed Gender Valorant Roster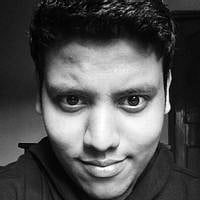 Abhimannu is a part of the content team at AFK Gaming and a lifelong obsessive gamer. He currently covers esports titles like VALORANT, CS: GO, Call of Duty, Fortnite, PUBG and more.