FaZe Clan Announces The First Three Faze5 Winners
FaZe Clan's Faze5 event is underway with three out of five winners being announced.
Faxuty, FleaYT and Virus XII have been selected so far with two more winners yet to be declared.
RowdyRogan is still in the competition following a controversial video posted by the young YouTube star.
FaZe Clan does an online tournament for content creators and people who succeed at the challenges thrown at them get to become a part of the organization. Five winners are chosen each other and we have RowdyRogan competing in it this year which had its own controversial moments. The young streamer was caught faking a ban by Activision to get his video to go viral. It was one of the biggest talking points of the streaming community but it turns out he has not been selected among the first three winners. There is still a chance that Rogan is selected among the next two winners. Faze will be announcing the final two winners on December 30 and 31 to round off all 5 winners who will be joining the organization. 
FaZe Recruitment Challenge Overview 
This year's recruitment challenge is different from other years with the contest being open for not just gamers but all players. Content creators who want to be a part of the recruitment challenge signed up between September 4 and 18 and have been going through an elimination process ever since. The winners are being declared from December 27th with one content creator being inducted each day. Here are the first three winners who have made it to the FaZe Clan: 
Faxuty is a competitive player and streamer and he was the first content creator to be inducted this year. Virus XII became the first Saudi content creator to become a part of FaZe clan and he was inducted on December 28th. The third content creator so far is FleaYT who is one of the top Fortnite content creators in the world. He has been creating content for the game for over 2 years and has over a million subscribers on YouTube. 
There are other popular content creators who are still in the running including ex-Nickmercs teammate Niorooch and South American content creator K1ng who are still in the running. RowdyRogan is also in the running and we'll have to wait and see who gets selected among the shortlisted creators. 
FaZe will not only induct five content creators to the organization, but also award them with a $20,000 signing bonus, a multi-month endorsement contract with GFUEL as well as a Faze-themed Nissan SUV. We have just two days to go until all winners are announced for 2020. 
RELATED:  Parents Fake Six-Year Old's Warzone Ban for Entry into FaZe Clan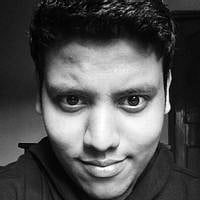 Abhimannu is a part of the content team at AFK Gaming and a lifelong obsessive gamer. He currently covers esports titles like VALORANT, CS: GO, Call of Duty, Fortnite, PUBG and more.