SEA Fire Championship 2020 Day 8 Recap: SHiFT and ahq Go to Next Stage
SEA Fire Championship 2020 Day 8 has now concluded with SHiFT and ahq qualifying for the next stage.
DreamSeller and MiTH.Attitude have been knocked out of Group C.
The top two teams will be heading to the quarterfinals which begin on January 7th
SHiFT has successfully secured wins in all 3 of their matches in Group C of the SEA Fire Championship 2020. They beat MiTH.Attitude 2-1 today while ahq secured qualification with a 2-1 victory against DreamSeller. SHiFT and ahq are now through to the quarter-finals of the Valorant tournament. 
SEA Fire Championship 2020 Day 9 Results
DreamSeller vs ahq Esports Club (1-2) 
DreamSeller lost to ahq Esports Club 1-2, with ahq securing two rounds on Bind and Ascent. Ahq secured their qualification with 6 out of 9 points on the table. 
SHiFT vs MiTH.Attitude (2-1)
SHiFT secured their third win in the group with wins on Bind and Ascent.  The team finished with 9 points in Group C and are headed to the quarterfinals. 
SHiFT and ahq will be heading to the quarterfinals while MiTH.Attitude and DreamSeller have been knocked out. The upper bracket quarterfinals will begin on January 7th. Group A's matches have also concluded, with Bren Esports and X10 securing their places in the next round. Group B's NongWaen and Team SMG will be heading to the quarterfinals after securing wins today. The quarterfinals will have two brackets for qualification, which will conclude on January 11th.  
SEA Fire Championship 2020 Overview
The SEA Fire Championship 2020 is a Valorant tournament hosted by eFire League in partnership with Zack Solutions as the primary sponsor. The Group Stage is ongoing and will last until December 28th, after which we will see two teams from each group of four qualify. All matches in the group stage are BO3, and the qualifying teams will head to the playoffs, which take place between January 7th and 14th next year. The SEA Fire Championship 2020 Grand Finals will be a BO5 match with a one-map advantage being given to the upper bracket team.
RELATED:  SEA Fire Championship 2020 Day 8 Recap: Team SHiFT Qualify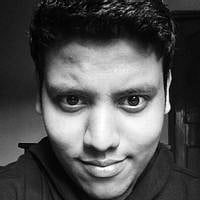 Abhimannu is a part of the content team at AFK Gaming and a lifelong obsessive gamer. He currently covers esports titles like VALORANT, CS: GO, Call of Duty, Fortnite, PUBG and more.