Six Indian Streamers Make It to YouTube Gaming Top 10 List
Six Indian content creators have been listed among the top 10 streamers on YouTube Gaming.
MortaL, Dynamo Gaming, Total Gaming, Gyan Gaming, Sc0ut and SOUL Regaltos are part of the top 10 streamers in terms of view time.
MortaL has also been named as a breakout star in 2020 by YouTube Gaming.
YouTube Gaming had its biggest year ever, with over 100 billion hours of watch time and featuring over 40 million gaming channels. The website published a report that detailed the streaming community's achievements and how gaming has grown in 2020. With the pandemic keeping everyone at home, the video and streaming platform became a place where gamers connected with each other. When it comes to livestreams, six Indian content creators are part of the top 10. MortaL, Dynamo Gaming, Total Gaming, Gyan Gaming, Sc0ut, and SOUL Regaltos made it to the list in no particular order. 
Is Gaming Finally Receiving the Recognition it Deserves in India via YouTube?
With over 80,000 creators crossing the 100K subscriber mark, YouTube Gaming is proving to be a reliable platform for content creators. In India, YouTube has traditionally done better than Twitch as a platform for streaming, in India. Despite PUBG Mobile's ban in India landing a massive hit to the gaming community, it did not affect PUBG Mobile streamers like Sc0ut. 
Earlier this year, Sc0ut played with Dr Disrespect, which garnered a lot of attention from western countries. Dynamo Gaming, Gyan Gaming, SOUL Regaltos, and other channels on the list had a very successful run this year, with millions of Indian viewers tuning in to their streamers. With PUBG Mobile's ban rumored to be lifted sometime in the future. Free Fire, CS:GO, Valorant, and other competitive games are doing just as well as non-competitive games. 
RELATED:  PUBGM | Sc0ut and Mortal controversy exposes some hard truths about the Indian community
YouTube Gaming's Year in Review
Creators in the community have experienced massive increases in subscribers and viewership in 2020. Minecraft, Free Fire, and PUBG Mobile are among the top games globally, and there are thousands of Indian content creators covering the games. Content in regional languages has also pushed up India's position on YouTube. 
In addition to the massive viewership counts of the top 10 streamers, the platform also featured Corpse Gaming as one of this year's breakout stars. Streaming is a growing market, and with over 10 billion watch time hours on the platform on the gaming section alone, publishers and tournament hosts are making the switch from Twitch. With 5G reportedly coming to India next year and fiber connectivity being more accessible throughout the country, we might see India's gaming community grow even more next year.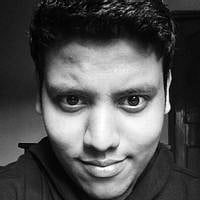 Abhimannu is a part of the content team at AFK Gaming and a lifelong obsessive gamer. He currently covers esports titles like VALORANT, CS: GO, Call of Duty, Fortnite, PUBG and more.