Killjoy Returns to Valorant Following Game-Breaking Exploit
Killjoy is now back in Valorant after being disabled due to a game-breaking bug.
The agent was able to put her turrets below the map and control zones on her own.
Sage and Omen had a game-breaking teleportation exploit as well which has been addressed.
After a day of being taken out of the game, Killjoy has been re-enabled in Valorant. The game-breaking bug caused Killjoy to be disabled in-game, and Riot Games quickly responded with a fix ahead of the First Strike finals that are scheduled this week. In addition to the fix to Killjoy, other bugs seen in agents Sage and Omen have been addressed.
Why Did Killjoy Get Removed from Valorant?
A bug that was specific to certain spots in Valorant's maps allowed Killjoy players to place her turret underground. It enabled players to control the zone without putting the turret at any risk. The invisible turret map was being exploited by numerous players, which forced Riot to take action and leave the agent disabled. This is not the first time that such a bug has been discovered in Valorant. We have seen versions of the same bug being used in other maps in the past.
The other bugs that were fixed involve Sage and Omen. It was a major issue where the two agents could work together and help Omen teleport to spots that should not be possible normally. Players figured out a way to use Sage's barrier even before the round began. It enabled Omen to bypass the spawn barrier. Omen essentially got free reign over the map and could position himself close to the enemies right at the start of the round.
RELATED:  VALORANT First Strike: NA Broadcast Details Revealed
Will Killjoy Be Available to Use in The First Strike Finals?
Many players were concerned about Killjoy being disabled yesterday because of the upcoming First Strike finals. With the agent being re-enabled, teams who want to make use of the agent should be able to in the upcoming event. This is not the first time that game-breaking bugs have conflicted with tournaments.
Earlier this year, an unstable update forced Riot Games to roll back a Valorant patch mid-tournament. The Valorant team has confirmed that there will be a separate client for pro players and tournament organizers in the future that will enable teams to choose the patch they play on. Such a feature would prevent game-breaking bugs from being exploited in tournaments and offer a smooth gameplay experience for pro players. The team is also working on other updates for the game, including in-game leaderboards and a server transfer option to help players play on other servers without losing account progress and cosmetic purchases.
RELATED:  Top 5 Players to Watch At The Valorant First Strike Finals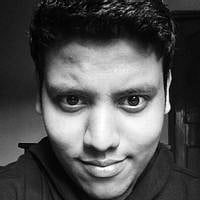 Abhimannu is a part of the content team at AFK Gaming and a lifelong obsessive gamer. He currently covers esports titles like VALORANT, CS: GO, Call of Duty, Fortnite, PUBG and more.