Lawsuit Filed Against Twitch & Its "Simp Culture" Dismissed
Erik Estavillo from California sued Twitch for $25 million for enabling "simp culture"
A California court dismissed his case with prejudice, preventing him from reopening it in the future.
Erik will try to reopen the case at the 6th District Court of Appeals.
Erik Estavillo, a Twitch viewer, accused the streaming platform of exposing him to sexual and sexually suggestive content from female streamers. He claimed that popular streamers like Pokimane and Alinity were creating a "simp culture" on the livestreaming site and that the Amazon-owned platform was doing nothing about it. After taking his case to court in California, the assigned judge dismissed all charges. Erik will try to reinstate the case at the 6th District Court of Appeals. 
Why Did Erik File A Lawsuit Against Twitch?
The lawsuit against Twitch was filed in June 2020 by Estavillo. This is not the first time Erik sued a corporate firm. In the past, he has gone after companies like Sony, Nintendo, Blizzard Entertainment and Microsoft. His lawsuit against Twitch was filed at the Santa Clara Superior Court that processed his case.
According to Erik's lawsuit against Twitch, he claimed that it was impossible for him to use the platform without being exposed to sexual content. Some of the popular streamers he named in his lawsuit include Alinity, Amouranth and Pokimane among others. He wanted the streamers to be banned from the platform, but the court dismissed his case.
The reason why the lawsuit was dismissed is that Estavillo did not have enough evidence to support his claims under the California laws. Lawyers from Twitch were able to petition for a dismissal, and the court agreed "with prejudice". Whenever a case is dismissed with prejudice, it means that it cannot be brought back to court.
RELATED:  Twitch Streamer With $158K CS:GO Inventory Banned From Trading
Will Erik Give Up on His Fight Against Twitch and Its Simp Culture?
Despite the ruling by the judge, Erik will appeal against the ruling at the 6th District Court of Appeals. But it is uncertain if it will lead to the case being reopened. Erik Estavillo is a self-proclaimed Twitch addicted who claimed in his lawsuit that he was following 786 female streamers and 0 male streamers at the time of his complaint. 
He wanted Twitch to take responsibility for his addiction and demanded $25 million. His previous lawsuits against other companies in the gaming industry have led to similar results and are not taken seriously in court. Erik wants all streamers he named in his lawsuit to be permanently banned, which is likely not going to happen since they all abide by the platform's terms of service.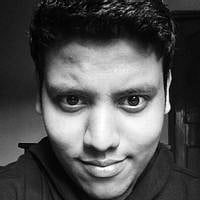 Abhimannu is a part of the content team at AFK Gaming and a lifelong obsessive gamer. He currently covers esports titles like VALORANT, CS: GO, Call of Duty, Fortnite, PUBG and more.