Call of Duty Cold War's Double XP Event is Now Live with Nuketown '84
Call of Duty's new Nuketown '84 update is now live on all platforms with a special double XP event.
Players can login and claim some free goodies up until December 3.
The new Nuketown update is a reimagination of a classic COD map that has been present since the first Black Ops.
One of the biggest updates planned for Call of Duty: Black Ops Cold War is now live. The new update with Nuketown '84 and a temporary double XP event went live along with important bugfixes. Players who login during the limited time window will get access to double XP as well as double weapon XP till November 30th.
Call of Duty's Double XP Event
The event will offer bonus XP to Multiplayer and Zombies modes along with the standard 6v6 modes. All multiplayer modes now include the brand new '84 version of Nuketown. Call of Duty's Quick Play Core and Hardcore playlists have been updated, and a game-breaking bug in Domination mode has now been patched. Another recurring issue was in the Zombies mode, where players were getting teleported in and out of the Dark Aether which has been addressed in the latest update.
RELATED:  A Tour Of Isolated, The Call Of Duty: Mobile Battle Royale Map
Nuketown Makes A Stylish Return
Players new to the franchise may not be able to relate to the hype around Nuketown, but long-term Call of Duty veterans love the map. It is one of the all-time favorites in the community and the map has been featured in previous Black Ops iterations. According to the official backstory, Nuketown was established in 1954 before being decommissioned due to budget cuts at the government. The version players will experience in Call of Duty: Black Ops Cold War is one where a group of misfits discover the location and make it their getaway spot away from society.
Players can claim a brand new Nuketown-themed weapons pack by simply logging in to Call of Duty: Black Ops Cold War before December 3. The pack includes weapon charms, a calling card, an emblem, and a "Last Stop" shotgun blueprint.
The new map update is much more colourful than its previous iterations, thanks to the graffiti all over the map. All the mannequins in Nuketown have been dressed up. The map retains the classic Call of Duty flavour but with some fresh ideas. It is one of the biggest map refreshes we have received in Call of Duty in a long time. According to Miles Leslie of Treyarch "All of the fun engagements and stuff that people love is all maintained, but warped into this new idea of this site B. And it feels like a really big refresh. One of the big challenges we've got is making it feel fresh and new in every single game, because this is something we take very seriously."
RELATED:  Nuketown Weapon Bundle Free With Call Of Duty: Black Ops Cold War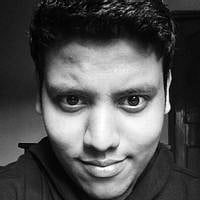 Abhimannu is a part of the content team at AFK Gaming and a lifelong obsessive gamer. He currently covers esports titles like VALORANT, CS: GO, Call of Duty, Fortnite, PUBG and more.