When Does Call of Duty: Warzone Season 7 Drop?
Warzone Season 7 may drop on December 10th with a major update being confirmed for that date.
The new patch may merge Warzone and Cold War into an unified season going forward.
Modern Warfare will stop receiving major content updates but Treyarch will continue implementing balance changes and mini events.
With Call of Duty: Warzone Season 6 coming to an end, fans of the game are looking forward to the upcoming season. There are some significant changes coming to both Modern Warfare and Warzone over the next few weeks. The next big update along with Warzone Season 7 is scheduled to release on December 10th. 
What to Expect from Call of Duty: Warzone Season 7?
Despite Season 6 ending on November 23rd, we have no update from Activision/Treyarch yet on the new season. All we know is a major update will drop on December 10, but it is currently unknown if the game will receive another season. There may be a hard reset to merge Call of Duty: Warzone into Call of Duty: Black Ops Cold War in a future update. Season 7 just might be incorporated into Cold War Season 1.
RELATED:  Call of Duty: Warzone Is Coming To Mobile
Call of Duty: Warzone Season 7 Expected to Drop on December 10th
One of the biggest changes coming to the game in Call of Duty: Warzone Season 7 is the updated Verdansk map, which will see the very fabric of time and space being bent thanks to nuclear bombs and bunkers being added. Some points of interest will remain on the map, but Treyarch is working on an 80s aesthetic with new buildings, models and more. New seasonal features are also in the works to cater to fans. If Call of Duty does merge Warzone into Cold War, there will be one unified season across both games.
The unified progression system is in the works for Call of Duty: Warzone Season 7, but not everything from your existing Warzone account will be carried over. All cosmetic unlocks will be tied together, and regardless of whether you are playing Modern Warfare, Warzone, or Cold War, your progress will remain the same. However, your rank will be reset. Whenever Warzone Season 7 drops, players will be able to level from their existing Prestige levels.  There are some Prestige changes in the works which have not been revealed just yet, but we should have more information on December 10th when the update drops.
The base Call of Duty: Modern Warfare title will not receive any further seasonal updates. Content will still come to the game but new seasons will not be added going forward. The highly popular Warzone component of the game, however, will continue to receive content and updates as usual even after it is unified with the Cold War experience. Balance changes and other important tweaks will continue coming to Modern Warfare, but players should not expect any new weapons or maps as frequently as before from Warzone Season 7.
RELATED:  Nadeshot is Unhappy With Call of Duty Cold War's Matchmaking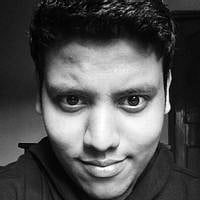 Abhimannu is a part of the content team at AFK Gaming and a lifelong obsessive gamer. He currently covers esports titles like VALORANT, CS: GO, Call of Duty, Fortnite, PUBG and more.