OG Co-Owner Denies Team's Involvement with Esports World Academy. EWA Responds.
Update (03:00 PM IST, 27th April 2020): 
The website has since taken down the 'Partners' tab and the below-mentioned Press Release from the website.
OG's Co-owner Xavier Oswald and Managing Director Charlie Debs have since Tweeted about this incident and claim that the above-mentioned email, is not legitimate and is fake.
Update 2 (07:50 PM IST. 27th April 2020)
Several prominent esports personalities made serious accusations against the Esports World Academy stating that the organization was not partnered with OG and called it a pyramid scheme.
EWA responded, denying and refuting these allegations while initiating legal action (civil and criminal) against persons involved.
Representatives of Gen.G Esports and OG have denied their involvement with the organization while Nasr Esports confirmed its partnership with the organization.
Esports World Academy (EWA), a Dubai based online esports tournament and league platform, has recently come under a lot of scrutiny, after OG Esports' Co-Owner Xavier Oswald made a Tweet indicating that the website has falsely advertised OG as partners. The EWA has since issued a statement in response to this situation.
According to its website, the EWA is an online esports tournament and league platform, for school and university gamers to network and connect with their peers for easier access to scholarships and careers in esports. The company's website alleged that they've partnered with multiple organizations across the world including 20 different universities, organizations like VISA, Ubisoft, MSI as well as esports teams like Nasr Esports, Gen.G Esports and OG Esports. However, VISA has been removed from the list of partners within the time frame of this incident.
EWA has alleged that the manager of Entity-TSM, Sid Joshi (full name Siddhant Joshi), posted on his social media accounts stating that EWA is using OG's logo on its website to portray the team as partners, without having obtained due permission, and that it is a pyramid scheme started to scam student gamers. AFK Gaming was able to verify that he made these statements on Facebook.
Anthony "Scantzor" Hodgson (Former Mineski and Entity Gaming Dota 2 coach) reached out to Xavier Oswald, Co-Owner of OG Esports, on Twitter where he stated that they're not partners with the 'Esports World Academy' and that they will be contacting the organization regarding the same.
Xavier Oswald has since deleted the Tweet.
Reddit user /u/rudraaksh24 also made a post on the /r/indiangaming subreddit, calling the organization out for allegedly being a pyramid scheme.
In response to these allegations, Esports World Academy sent Sid Joshi a cease and desist notice via email asking him to refrain from making defamatory statements against the organization, while asking him to issue an apology on his social media profiles.
AFK Gaming's Investigation
After Xavier Oswald denied that OG was partnered with EWA, AFK Gaming reached out to the other two esports teams listed as partners by the organization, namely Nasr Esports and Gen.G Esports.
U.A.E based organization Nasr Esports confirmed that they are indeed partnered with EWA. They responded to our query with the following:
"We are a partner of Esports World Academy and will work with them to build the Esports ecosystem in the best possible way and support their community with different services as agreed in our partnership agreement."
Meanwhile, Gen.G Esports denied any relationship with EWA and stated that they are not partnered or affiliated with them in any way.
EWA's Response to The Allegations
AFK Gaming also reached out to EWA for clarification on this matter. The organization issued a detailed statement that has been summarized below.
EWA refuted the above-mentioned allegations made by Rudraaksh Bhatyal and Sid Joshi.


The organization provided screenshots of an email which showed that Charlie Debs (Managing Director of OG) gave explicit permission to Allen Gantt (Co-Founder of EWA and Owner of Go Gamers - a U.A.E based esports organization) for using OG's logo on his website. However, this screenshot does not clarify whether or not permission was given to use the logo on both EWA's website and on Go Gamers.

For clarity on this, we reached out to Priya Pinto (Co-Founder and CEO of EWA) who stated that OG has permitted the use of its logo on both EWA and Go Gamers.


EWA claims to have reached out to Xavier Oswald, requesting clarification on his Tweet response to Scantzor, denying the partnership.


The organization also responded to the accusations against its ambassador program stating that it was "a commission-based, paid part-time job (that) EWA opened up to reach more gamers and grow its business" and that it was completely legal.
You can read the full statement as sent to us below:
Click here for the PDF version of this statement uploaded on Google Drive.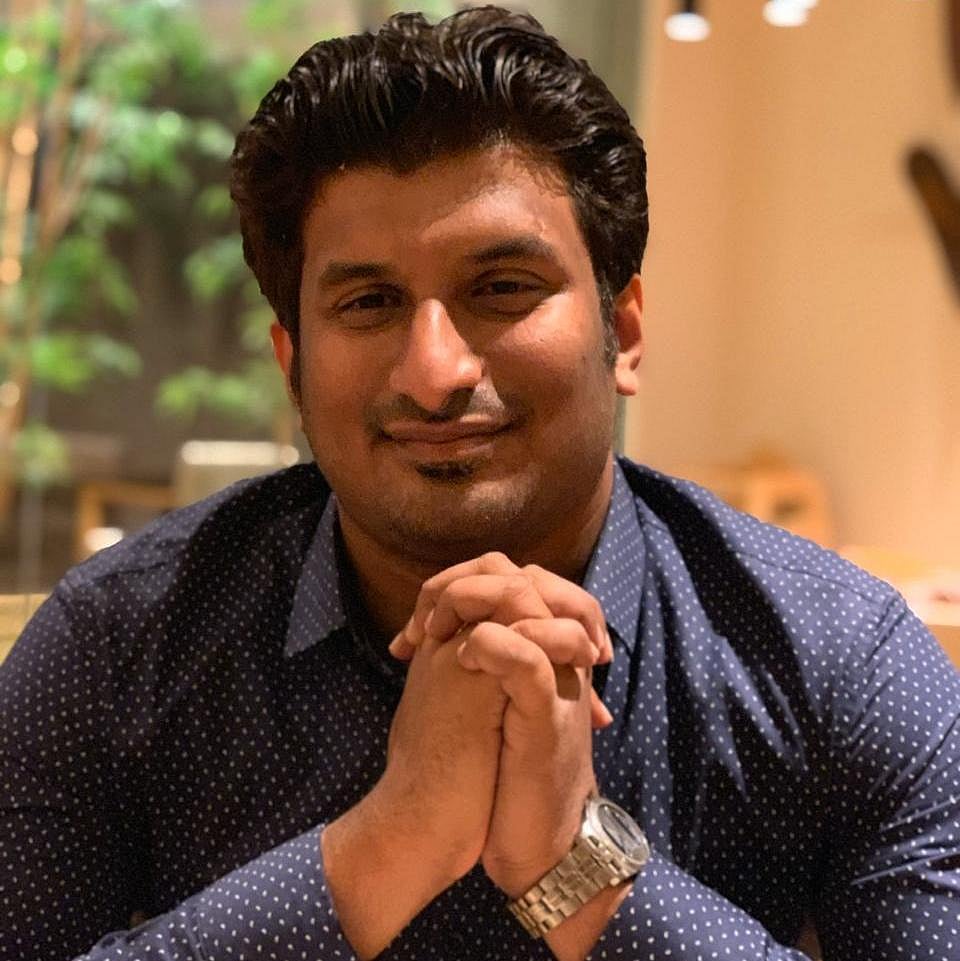 Vignesh has been covering the esports industry for nearly 5 years starting with the early days of the DPC. His industry expertise includes experience in Dota 2, CS:GO and Mobile Esports coverage.