Rocket League Announces Monstercat's 10th Anniversary Celebrations
Rocket League will offer a Monstercat 10 YR Fan Pack to celebrate the music studio's 10th anniversary.
The fan pack is priced at 1,000 credits and it will include a title and nine player anthems.
A free title and player anthem will also be available from 5th July.
---
Canadian independent electronic music company Monstercat is set to have its tenth anniversary and Rocket League just announced celebrations in collaboration with the brand. Monstercat's music is synonymous with Rocket League and with the music company's anniversary just around the corner on July 1st, Rocket League players will get access to free rewards as well as a paid 10-year fan pack. Monstercat is responsible for some of the most popular player anthems in Rocket League by famous artists like Marshmello, Slushii and Laura Brehm. Here is everything you need to know about the upcoming '10 YR Fan Pack'.
What is the Monstercat 10 YR Fan Pack
Rocket League will launch the Monstercar 10 YR Fan Pack to celebrate the music studio's tenth anniversary. The pack will include nine player anthems as well as a 'Monstercar OG' player title. Players can obtain the fan pack in-game from 5th July. The nine tracks will also be featured in the in-game Rocket League Radio. Here is everything that is included in the upcoming fan pack which will be available for purchase early next week.
Player Anthems
We Won't Be Alone - Feint (ft. Laura Brehm)

Are We Still Young - Grant (ft. Juneau)

Alone - Marshmello

Crab Rave - Noisestorm

Potions - SLANDER & Said The Sky (ft. JT Roach)

All I Need - Slushii

Stronger - Stonebank (ft. EMEL)

Everything Black - Unlike Pluto (ft. Mike Taylor)

Nevada - Vicetone (ft. Cozi Zuehlsdorff)
Title
The Monstercat 10 YR Fan Pack is priced at 1,000 credits (approximately $10).
Free Rewards up for grabs for Rocket League players
In addition to the Monstercat fan pack, players will also get access to some free rewards which include:
Disconnected - Pegboard Nerds (Player Anthem)

Monstercat 10 YR Player Banner
Mike Ault, Audio Director at Psyonix, talked about the studio's collaboration with Monstercat and said "Monstercat has become an intrinsic partner in the identity of Rocket League. We have grown as partners together and in their tenth year as a label, we are happy to celebrate all that they have become and what we have become together."
Monstercat's Head of Gaming, Gavin Johnson stated "Psyonix has been an invaluable partner to us over the years, with Rocket League becoming such an impactful platform for artist growth. We're thrilled to celebrate this milestone together and bring Monstercat's greatest hits to our shared communities."
Published On: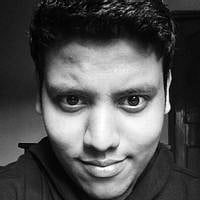 Abhimannu is a part of the content team at AFK Gaming and a lifelong obsessive gamer. He currently covers esports titles like VALORANT, CS: GO, Call of Duty, Fortnite, PUBG and more.