Cold War and Warzone Season 4 Reloaded: Early Patch Notes
Cold War and Warzone Season 4 Reloaded will include a ton of new content and introduce new operator bundles, weapons, maps, and more.
The OTS 9 is one of the most anticipated weapons that is being added to the game along with the Mace melee weapon.
Zombies is getting a major rework with numerous balance changes headed to the mode.
---
Warzone Season 4 Reloaded is around the corner and fans are excited to see what's in store for the future of Call of Duty. With the next Call of Duty title set to release later this this year, fans are expecting teasers leading up to the official announcement. Warzone Season 4 Reloaded will include a new zombies map, operator bundles, multiplayer maps and more. Zombies mode for Call of Duty is also getting some major changes to help balance the mode and make it more engaging. Here is everything we know so far about Warzone Season 4 Reloaded.
Warzone Season 4 Reloaded: New maps
An Ural Mountains map was leaked earlier this year and it may be added to the game with Season 4 Reloaded. Black Ops Cold War multiplayer is set to receive a new Rush 6v6 map which is being remastered from Black Ops 2. Capture the Flag will also be returning to Call of Duty after a hiatus which should make some COD veterans happy.
New operator bundles
New operator bundles are expected to release in the upcoming season. Previous seasons have received some great limited-time exclusives including the most recent 80's Action Heroes bundles featuring Rambo and John McClane, and this season should be no different.
Balance changes
Here are all of the confirmed changes for Zombies mode and other balance changes for Warzone are yet to be confirmed.
Reduced enemy health caps:
Zombies: Reduced to +100% at high rounds (down from +300%)

Specials: Reduced to +50% at high rounds (down from +100%)

Elites: Reduced to +25% at high rounds (down from +100%)

HVTs: Reduced to +10% at high rounds (down from +100%)

Reduced health of armor for Medium and Heavy zombies by 30%.
Buffed sniper rifle critical damage multipliers, stock ammo, and max damage.
Buffed melee weapon Pack-a-Punch and triple Pack-a-Punch damage multipliers.
Equipment, Support, and Field Upgrades (Frost Blast and Energy Mine) will scale their damage evenly with this update. Equipment and Support will now be much more consistent in their ability to kill enemies, and Lethal Equipment and ground-based Support will see an increase in damage in many instances.
Published On: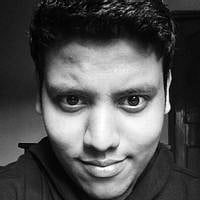 Abhimannu is a part of the content team at AFK Gaming and a lifelong obsessive gamer. He currently covers esports titles like VALORANT, CS: GO, Call of Duty, Fortnite, PUBG and more.