Apex Legends Thrillseekers: Skin Prices and How to Get
Apex Legends Thrillseekers allows players to earn legendary skins and experience a brand new Arenas map.
There are three weekly rewards tracks featuring Rampart and Bangalore skins along with other cosmetics.
There are also other purchasable cosmetics available for a limited-time.
---
Apex Legends Thrillseekers' skin prices are finally out and there are a ton of cosmetics that you can earn or purchase for three weeks. Respawn Entertainment just added a number of Apex Legends Thrillseekers skins to the in-game store as well as three weekly rewards tracks which will be available across three different weeks. These rewards tracks will feature three exclusive legendary skins that you can earn if you max out the rewards track. The event kicked off on 13 July and if you do not want to miss out on week one of the rewards, you should complete your quests right away. Here are all the Apex Legends skin prices and a guide on how to get the unlockable skins every week.
Apex Legends Thrillseekers: How to get the weekly legendary skins for free
The weekly rewards tracks offer skins and other cosmetics for free along with some crafting materials and Apex packs. To earn the cosmetics you simply need to complete the associated daily quests.
Week one gives you a chance to unlock the Rampart Wastelander Set, which includes a matching gun charm, weapon skin, and a Legendary Rampart skin.
Week two grants Battle Pass boosters, crafting metals, and Apex packs.
Week three includes the Lethal Enforcer Bangalore Skin, along with other goodies.
You can earn over 1,000 points per day and challenges refresh daily. There are also stretch challenges that reward four unique badges if you complete them during the event. All of these challenges also stack with your Battle Pass, so you can complete multiple at once. The legendary skins require you to reach 3,000 points which means you need to play at least three days out of the seven days each weekly rewards track is available to unlock the associated skins and other items.
Apex Legends Thrillseekers: Purchasable skins
Here are all of the purchasable skins and their associated prices:
Chuckles the Barrelman (Mirage): 1800 coins.

Chuckles the Barrelman (Mirage) Bundle: 3,950 coins.

Seeing Red (Revenant): 1,800 coins.

Downright Fierce (Pathfinder): 1,800 coins.

Head 2 Head Bundle (Four Legendary Skins): 6,000 coins.

Ring Leader (Gibraltar): 1,800 coins.

Ring Leader (Gibraltar) Bundle: 3,950 coins.
1,000 coins will set you back by $9.99 and additional taxes or regional pricing may be applicable in some regions which could affect pricing. The skin and bundles cost anything between $18 to $60 depending on which ones you go for.
Published On: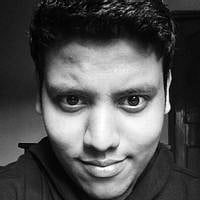 Abhimannu is a part of the content team at AFK Gaming and a lifelong obsessive gamer. He currently covers esports titles like VALORANT, CS: GO, Call of Duty, Fortnite, PUBG and more.