Apex Legends' Pride Month Badge: How to Get
Apex Legends' Pride Month badge is now available to all players as a login reward throughout June.
It is unknown if the badge will be available for players to redeem once Pride Month is over.
Respawn Entertainment also posted a video to celebrate Pride Month and to talk about the importance of representation.
Apex Legends' Pride Month badge is now available to all players. The badge was added as part of patch 1.71 which included some bug fixes, an update to Arenas, and the Apex Legends Pride Month badge as a login reward for all players. The new badge makes use of a special rendition of the 2018 Pride flag which includes all of the colors of the transgender flag as well as black and brown stripes to represent people of color. In addition to the new badge which is available for free to all players, Respawn Entertainment also uploaded a video to talk about the design of the badge and the importance of representation. Here is a quick look at how to get the new Apex Legends Pride month badge. 
How to Get the Apex Legends Pride Month Badge
The new Apex Legends patch 1.71 added a Pride badge to celebrate diversity during Pride month. The game has multiple characters from the LGBTQ+ community including Loba, Bloodhound, Gibraltar and the game's newest legend, Valkyrie. 
To redeem the new badge, players simply need to log into the game during June, and they will be awarded the badge automatically. If you are on an older version of the game, simply check for updates on the platform you are on and your game will be updated to the latest patch which includes the pride month badge for Apex Legends.
Which Apex Legends Characters Belong to The LGBTQ+ Community 
Two legends from the Apex cast have been canonically LGBTQ+ from the start. Gibraltar is a gay man while Bloodhound is non-binary. The other canonically LGBTQ+ characters include Loba who is bisexual, Fuse who is pansexual and Valkyrie is a lesbian. 
This is not the first time that Respawn Entertainment has created cosmetics for social causes. Fans have received a Black Lives Matter badge earlier this year as well as a Stop Asian Hate movement badge. The studio does not refrain from political subjects and it also took the decision to can its Chinatown Market crossover event.
 Part of the AAPI [Asian American Pacific Islander] was unhappy with Chinatown Market's branding which led to the company choosing to rebrand itself. Respawn Entertainment delayed the crossover event indefinitely and a replacement event is set to release later this year. 
RELATED:  Respawn Entertainment Delays Apex Legends Chinatown Market Due to Company Rebranding
Published On: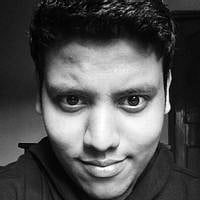 Abhimannu is a part of the content team at AFK Gaming and a lifelong obsessive gamer. He currently covers esports titles like VALORANT, CS: GO, Call of Duty, Fortnite, PUBG and more.