Cover Image Courtesy: BLAST Pro Series
After the group stage came to an end yesterday, Los Angeles witnessed the top four teams go at each other in the playoffs of the BLAST Pro Series. It was just another day for Team Liquid as they walked out as the winner of the tournament unscathed.
This is how the playoffs proceeded to take place,

Image Credit: Liquipedia
None of the matches were as close as expected with all the match-ups going a straight '2-0' in favour of the winning team. It might not have been the most competitive playoff but the NA crowd must surely have felt good to see Liquid come out on top as the eventual winners.
---
Another Day, Another Liquid Victory

After going through the group stage undefeated, Liquid made sure that the same was repeated on the second day as well. Liquid took down both Cloud9 and FaZe clan in straight sets to walk off as the winners in Los Angeles.
With this win Liquid secure their first BLAST Pro victory of the year in style. Both Cloud9 and FaZe were taken care off comfortably and this has also proved that Liquid can be quite dominating as well.
NAF stood out for the team this time around, raking up an overall HLTV rating of 1.40 across 9 maps as he deservingly walked away with the MVP award. Twistzz and Stewie2K followed him close but the old-timers EliGE and Nitr0 seemed to have taken the slower side.

Image Credit: HLTV
The best team in the world went through the event without even dropping a single map and for the first time since achieving the rank one position were being considered as the winners of an event, instead of just a threat.
 
FaZe Up!

NRG was in for a slam as FaZe Clan shut them up '2-0' to go into the finale. Many had expected this match-up to be a tough one for FaZe but they made it look easy.
Both the maps were won comfortably without there being any signs of tension being shown by FaZe. They dominated NRG on Train which was the American sides pick and then proceeded to wrap it up on their own map pick Nuke.
FaZe might have done well in this tournament but there is still a lot of doubt as to how they might stack up in a tournament consisting of the big teams.
---

That was all the action that took place in Los Angeles. With the fourth tournament of the BLAST Pro Series coming to an end, Liquid has surely made a strong statement. Now with two more events coming up in Moscow and Copenhagen, let's see who all makes it to the Global Final.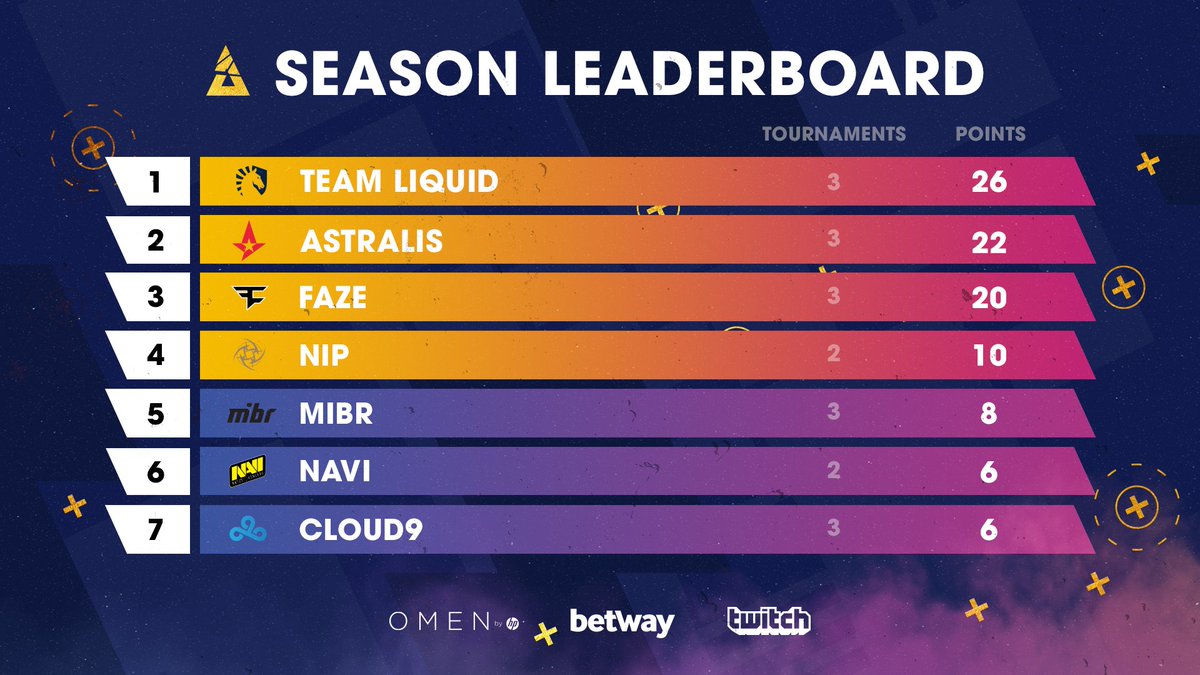 Image Credit: BLAST Pro Series
---