Cover image source: @PUBG Mobile

Day 2 of the PMCO Spring Split Globals played out quite differently than Day 1 as many teams seem to have adjusted to their usual selves and are looking comfortable. Team SouL seem to have had the best of recoveries, with some much better performances on Day 2 while the Chinese trio of XQF, Elite Esports and TOP Esports continue to dominate and occupy the top 3 spots. SEA teams suffered a bit of a set back as RRQ Athena were unable to get the ball rolling while NA's Spacstation Gaming also slipped up with 5 bottom 5 finishes in 6 games. Here are the major storylines for the day: 
 
Team SouL able to hold their ground with 4 top 5 finishes and a WWCD
Indian representatives, Team SouL stepped up massively on Day 2 after a lacklustre showing on the first day. With one second-place finish, 2 top half finishes and a WWCD they moved up 7 places on the table to 6th/7th position from 14th. It was a good day showing in terms of kills as well, and team are less than 10 points away from breaking into the top 5. 
The winning game could have been a disaster for SouL as Owais was knocked early with a nade in hand. However, the same nade would become his saviour, knocking out the player who was pushing him and allowed his team to get the revive. The circle forced too many teams to fight within the South Georgopol crates allowing SouL to sneak in from the river bank and get the win. 
Back to Back Chicken Dinners for NOVA allows them to move up the table
Elsewhere, Taiwan's NOVA Esports had a solid day out on the field, with 2 back-to-back chicken dinners and a second-place finish, allowing them to move up to 4th position from 8th. The team held onto a middle compound and won on Erangel with a bit of circle luck but fragged out impressively on Miramar for a WWCD in the very next game.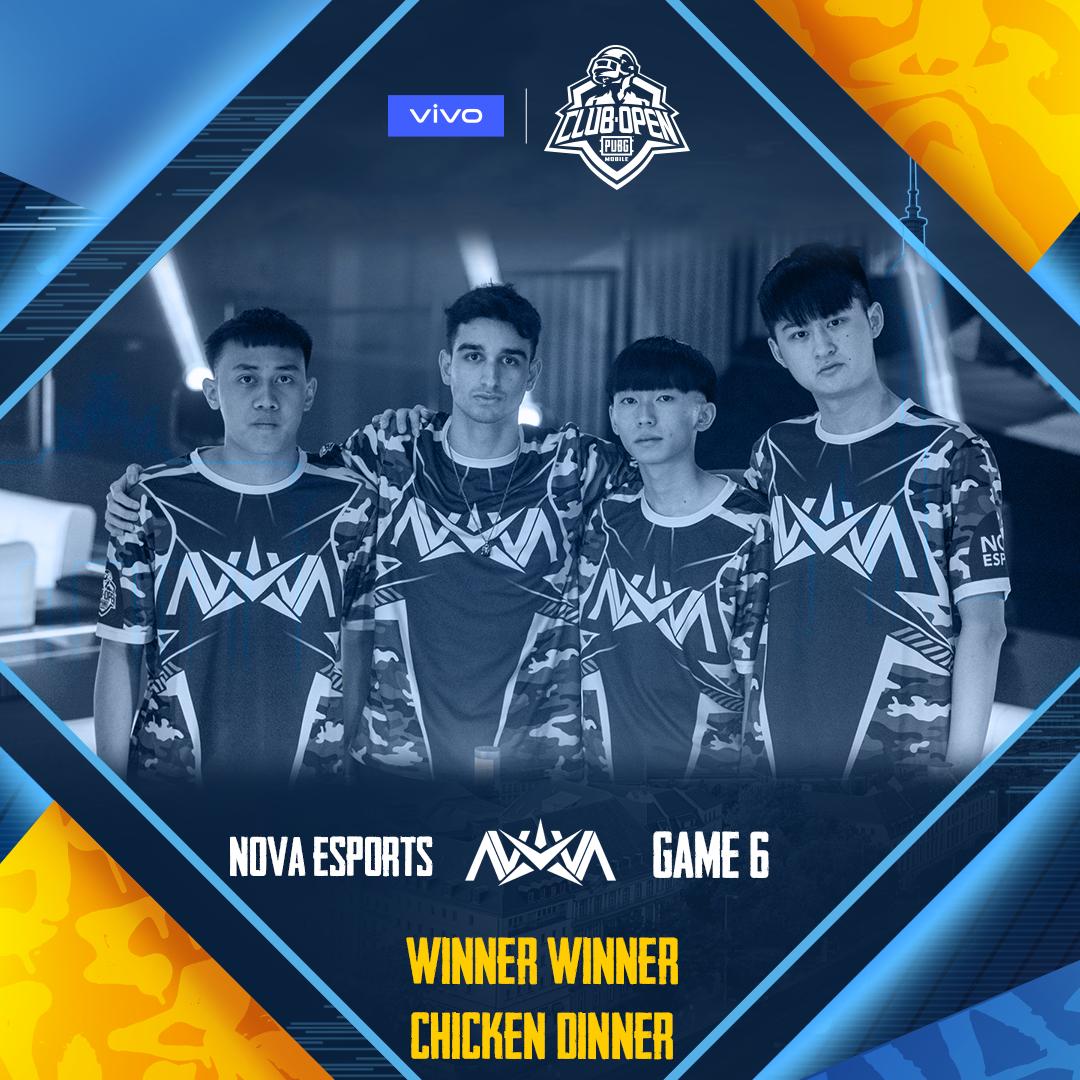 No WWCD for XQF, but they sit comfortably on top
China's X-Quest Force are still the team to beat at the PMCO as they sit on top comfortably, but no wins on Day 2 means that the gap is closing. However, the team still fragged out like beasts picking up 40 points on Day 2 just with kills. Their ability to third party in fights and closeout kills is unmatched as engaging parties are preyed upon by XQF time and again. 
TOP Esports and Elite Esports are the other 2 Chinese teams in the competition and they occupy 2nd and third place in the table, showing just how strong the region actually is. Only Elite Esports were able to get a win on the day, but the Chinese teams were all able to place consistently high and frag out, allowing them to pick up a good number of points each time. 
SEA struggling as RRQ Athena and PLM have poor showing on Day 2
SEA's RRQ Athena and Purple Mood Esports had a torrid time on Day 2 as teams were well aware of RRQ's aggressive nature, punishing them heavily or simply outmanoeuvring them each time. PLM chose to pursue some increasingly outdated strategies like surviving in the water which never really worked out for them. While RRQ sit in 5th place, PLM are in 9th as both teams will look to make a comeback tomorrow. 
Day 2 of the #PMCO Global Finals sponsored by Vivo has been full of brilliant plays, like back to back Nova Esports chicken dinners and Team Soul coming back from a slow start to take the last match of the day! Make sure to join us for the final day: https://t.co/bPTVSAIkAT pic.twitter.com/wLWFxC0iM2

— PUBG MOBILE (@PUBGMOBILE) July 27, 2019
 
The Final Day of the PMCO will kick off tomorrow with 16 teams all vying to be the world champions. With 6 maps still left to be played, anything can happen! Stay tuned for all the action and coverage from the PMCO Spring Split Global Finals!